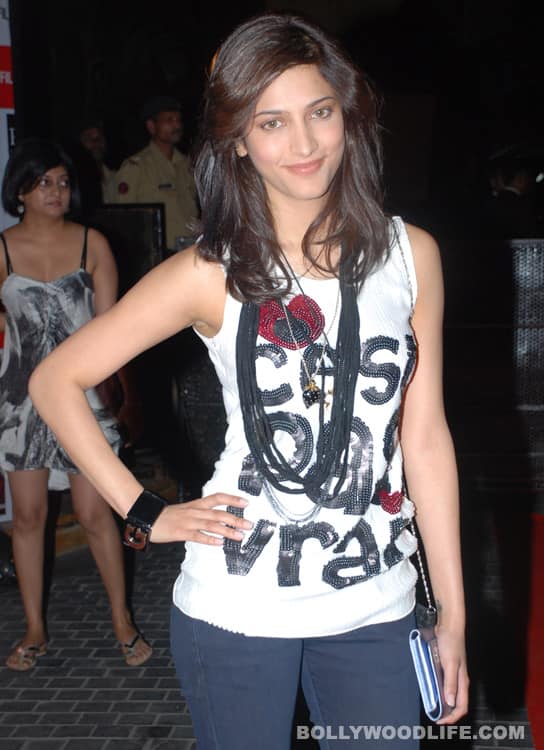 After Dhanush, it was Shruti Haasan's turn to spend some time with the Prime Minister of India, Manmohan Singh. Was she elated?
Tollywood star Shruti Haasan is on cloud nine because she was a special invitee at a dinner hosted by Prime Minister Manmohan Singh for his Mauritian counterpart, at the Hyderabad House in New Delhi on Tuesday. The elder daughter of Kamal Haasan was the only female actor from the whole of the country along with Imran Khan (her co-star from Luck) from B-town to be invited as a special guest for this high profile occasion.
"The PM of India had thrown a banquet in honour of the PM of Mauritius, and I was invited for it a couple of days ago. I was very excited and felt honoured to be attending such a high-profile event. It was a formal occasion," she was quoted as saying. And did she get an opportunity to interact with the PM? To which Shruti replied, "No, the guests weren't called on individually to talk with the PM. We were just introduced to him." Uh-ho! But we're still proud of you, dear Shruti. Way to go, babe!