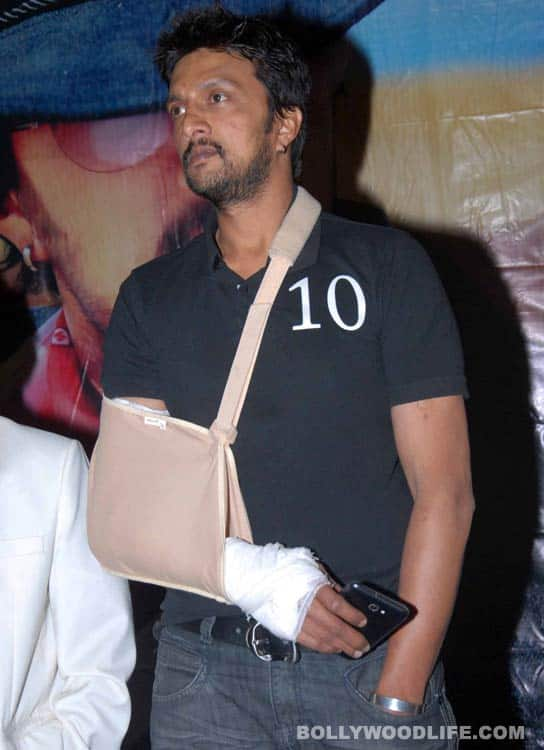 As you can see from the photo here, it is very likely that he will have to opt out of the coveted tournament
Sudeep has reported injured hurt even before the second season of Cricket Celebrity League could kick off. He had led the Bangalore Bulldozers in the first season, but it seems he won't be able to do it this time around. The Kannada star injured his right hand while practising for a match. Doctors say that it's a hairline fracture and have advised him to not strain his hand any more than necessary. So Sudeep will have to opt out of the initial matches of the tournament. Tch Tch! Looks like Bangalore Bulldozers will have to look for a new leader now, at least for the initial matches. So who will it be?
We've heard that Darshan, who's joined the team only this year will probably lead the team. Veteran cricketer G R Vishwanath, who is in charge of the selection committee, is in the process of finalising the 16-member squad for this year's CCL. But captaincy for a first-time player? It's time to cross your fingers, Bangalore Bulldozers.