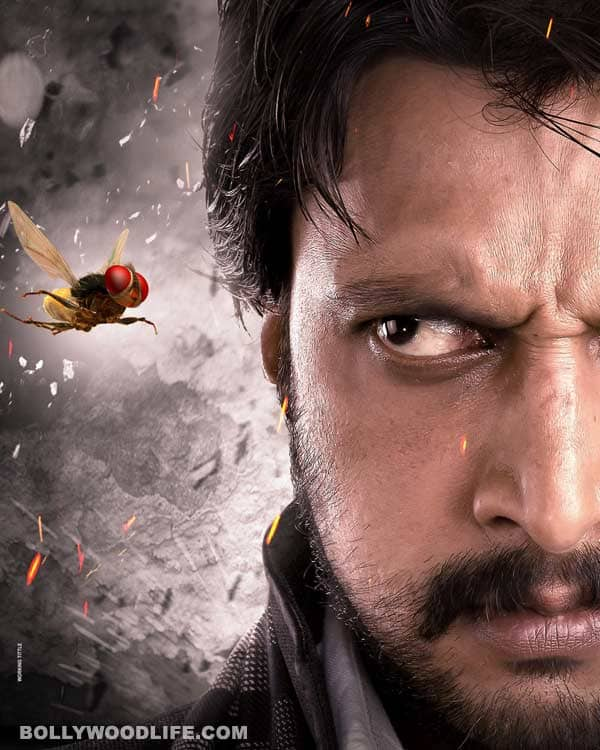 He was the villain in Eega (Telugu)/ Naan Ee (Tamil), but emerged as the hero with his performance, notwithstanding the stunning show by the fly
Tollywood and Kollywood have sat up to take notice of Kannada actor Sudeep after his brilliant performance in Eega.Sudeep's acting in Naan Ee was praised by none other than Superstar Rajinikanth, who had also started off as a baddie before making it big as a hero. In fact, Sudeep has been receiving accolades from everyone in the industry.
The actor tells us that he was initially hesitant to do the role, but once he said yes, he put in 100 per cent in to his performance. And the result is there for all to see. Known to be an intense actor, Sudeep did a great job as a nonchalant businessman, stopping at nothing to get the girl he covets, and setting a new benchmark in villainy. The actor-director was previously seen in Ram Gopal Varma's Bollywood flicks including Phoonk, Rannand Rakta Charitra II, and has now made an impact in Kollywood and Tollywood where he is flying high, post the success of Naan Ee. "I have been getting offers from Tamil and Telugu after Naan Ee. Language is not a barrier, but I am in no hurry," says Sudeep.