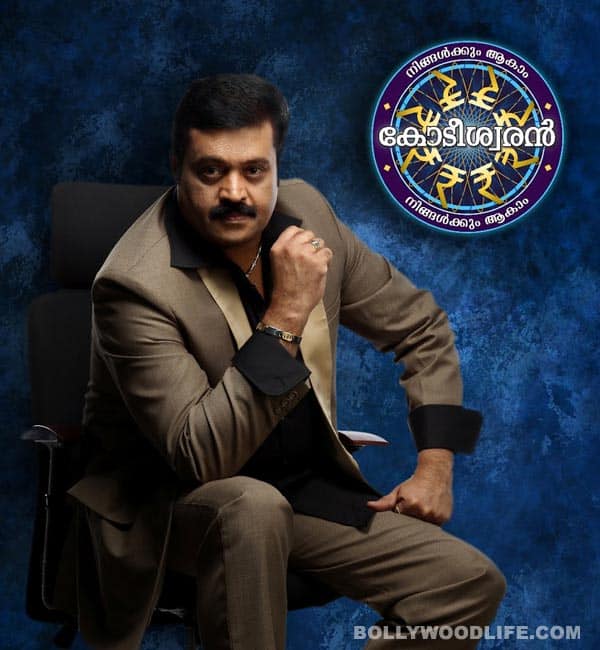 The Malayalam superstar is filled with joy and confidence as he prepares to host the second season of his TV game show Ningalkkum Aakaam Kodeeshwaran
The show is the Malayalam version of UK's game show Who Wants To Be A Millionaire. The Hindi version is titled Kaun Banega Crorepati and is hosted by megastar Amitabh Bachchan.
Suresh Gopi is delighted with the way his career is shaping up. "Didn't I tell you way back in 2010 that my best is yet to come, and see, it has started to work as my TV game show Ningalkkum Akam Kodeeshwaran is entering into the second round, starting next month and they have asked me for a third round as well," said Gopi.
The first season of the TV show took Suresh's popularity to new heights. "The second round starts in Chennai and I am booked for eight months and as per the contract I will be unable to do any Malayalam films during that period. But I have been roped in to do two Tamil films and one Hindi film," said Gopi.
The 53-year-old actor is leaving for Chennai on Sunday to begin shooting for the first of his two Tamil films. Directed by Tamil director Shankar, the film is titled I. "Honestly, when my astrological predictions was made in 2010, it said I will have a better year, every year from then on. I believed it, but not  with that much of confidence," he said. "And now see, it has started to work. Next year and 2014 will also be very good and my time will get better every year," said Gopi speaking with a lot of fire in his eyes.