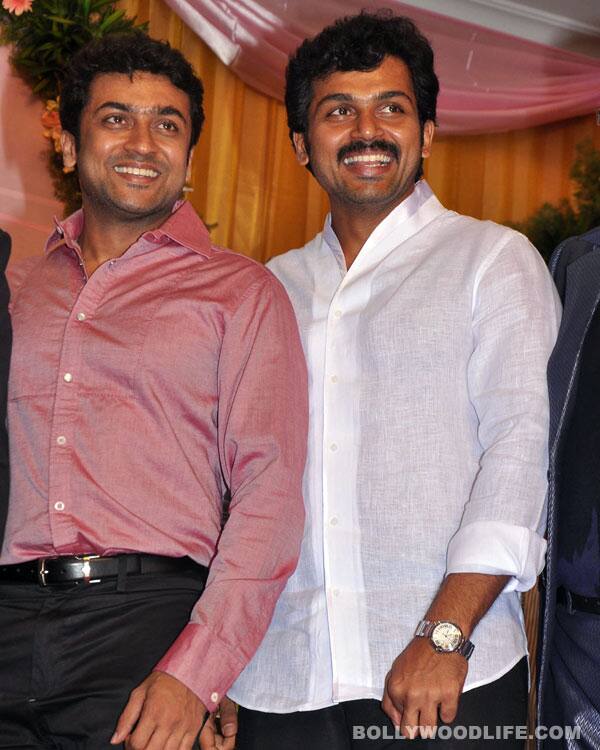 Suriya and Karthi have never missed an occasion to express their love and admiration for their father Sivakumar, a popular yesteryear Tamil actor
South actors Karthi and Suriya have always supported Sivakumar in his philanthropy. At the recent awards function of the Sri Sivakumar Educational & Charitable Trust, which took place in Chennai on Friday, Suriya handed over cash prizes of Rs 10,000 each to 20 students. Thai Tamil Palli, which supports the education of underprivileged children of Tindivanam, and Vazhai, pioneers of mentoring first generation learners, received Rs 1.5 lakh each. Speaking on the occasion, Sivakumar expressed his joy of serving the society for more than 25 years. He said that he was really happy that his legacy of nurturing the needy is now being carried on with the same passion by his sons.
In his address Karthi said education is no more a want but a basic right. Suriya said, "The Sivakumar Trust and Agaram Foundation are aiming to cater to the bottom of our socio-economic pyramid".