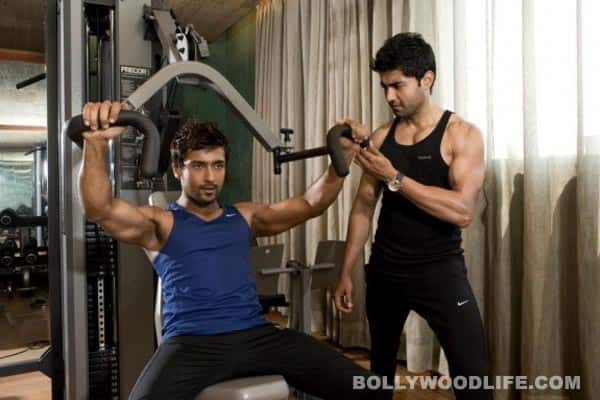 Director KV Anand is going for doubles in his upcoming flick
Initially spelled as Maatran, Suriya's upcoming film is now being written as Maattrraan. And, no, it's not numerology at work.Since Suriya is playing conjoined twins in the movie, the film is now being spelled Maattrraan, with all the letters except 'M' and 'N' being used twice. Apparently, it's been thought up by director KV Anand. The filmmaker, who came up with such blockbusters as Ayan and Ko, is known for his smart packaging.
In the meantime, preparations are in full swing for the audio launch of the movie, which is to be held in Singapore on Thursday (August 9). Harris Jayaraj will be performing live at the event. The film also starring Kajal Aggarwal is set to release by September 18.