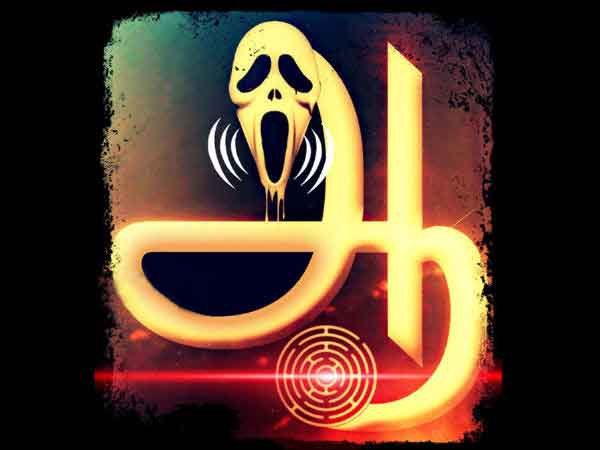 The makers of Aaaah reveal that a 20 minute segment of the film will be shot completely in Japanese to make the film look authentic.
The makers of Aaaah  seem to be hell bent to make some serious breakthroughs in horror cinema in Kollywood. The director duo of Hari Shankar and Hareesh Narayan are leaving no stone unturned in making their next horror film Aaaah to look authentic.  We hear that the directors have hired a Japanese cast from a theatre group and the movie will have a 2o minute segment in Japanese!
Recently Aaaah's first look was revealed and it become quite a sensation because of its unique concept. Aaaah follows the adventures of 3 paranormal investigators who have travel to five different places to prove the existence of spirits, with one such place being Japan.  "The film presents tales of horror from various regions across the world — Tokyo, Dubai, a highway in Andhra Pradesh, an ATM booth and a Bermuda Triangle-like mid-sea setting. For the Japan-set episode, we have filmed with Japanese actors. These actors belong to a theatrical group which trains actors there" said Hareesh, one of the directors of Aaaah.
The makers are visibly excited as Aaaah is turning out to be one of its kind film."We wanted to capture Japanese horror, which is not only scary but also emotional, in its proper milieu. So, we decided to have the actors speak their lines in Japanese. Rather than dub the dialogues into Tamil, we have gone for a voice-over for Tamil audiences' benefit," added Haresh.
Aaaah seems to have all the right ingredients to become a path breaking horror film. The Tamil voice-over preffered over dubbing can be a turn off for some as the dialogues tend to get muddled with the voice-overs. But the Aaaah team is confident that the film would manage to scare the audience like never before.