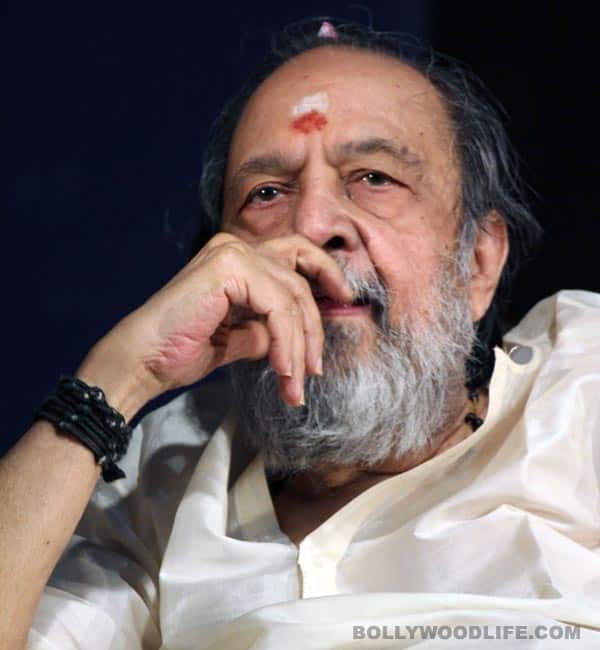 The veteran, a Padma Shri awardee, was on ventilator for a month before he succumed to his respiratory illness
Veteran Tamil lyricist Vaali, who was being treated in hospital for respiratory illness since June 14, passed away today. He was 81. Vaali was born TS Rangarajan on October 29, 1931. He was known for his poems and also held the record for writing over 10,000 Tamil songs. He was an All India Radio artist in the beginning of his career and also acted in films such as Sathya, Hey Ram, Paarthale Paravasam and Poikkal Kudhirai. He was the recipient of India'a fourth highest civilian honour, the Padma Shri.
Kollywood celebs such as Dhanush, Aishwarya R Dhanush, Samantha Ruth Prabu and Chinmayi Sripaada tweeted condolences.
Samantha: "RIP vaali sir… U will be missed…"
Dhanush: "Farewell vaali sir. Your contribution to Tamil music is incomparable. Rest in peace poet. You are our pride."
Aishwarya R Dhanush: "Uncle vaali…your were such an inspiration just for the zeal you had for life n the zest you lived it with..what an irreplaceable loss .. You will be sorely missed … RIP the incredible lyricist n human being vaali.. Heartbroken."
Chinmayi Sripaada: "Acharyan thiruvadi adaindhaar Sri Vaali."
RIP Vaali.