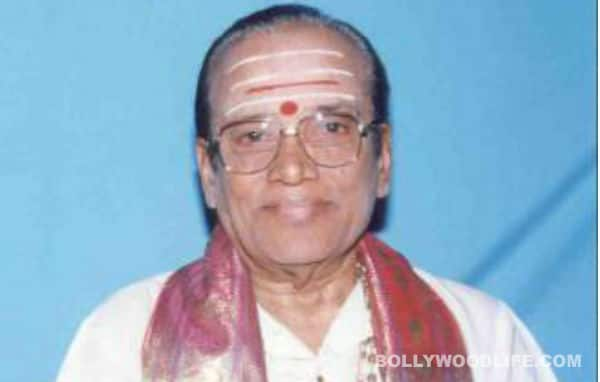 In a career spanning over six decades, the Padma Shri-winning singer-actor rendered more than 10,000 songs
Tamil playback legend TM Soundararajan, popularly known as TMS, passed away at his residence in Chennai on Saturday, family members said. He was 91. TMS was ailing for some time and was getting medical attention at his residence, they said. He is survived by his wife, two sons and a daughter.
An undisputed king among playback singers in the Tamil cinema world, TMS rendered numerous hit songs for heroes likes MGR, Sivaji Ganesan, Jaishankar, Ravichandran, Sivakumar and others from the next generation.
Most of his popular hit songs had been composed by music directors MS Viswanathan, KV Mahadevan and the Viswanathan-Ramamurthy duo.
The meaningful lyrics of Kannadasan and soulful music composed by Mahadevan, Viswanathan, V Kumar, Veda and others coupled with his great voice makes many of his sad solos heart-wrenching even now.
Born in Madurai, TMS started his singing career in 1946 and was active till 2007. He also acted in a few films and sang several devotional songs. He began singing in stage concerts in the voice of popular hero MK Thyagaraja Bhagavathar.
TMS made his movie debut with music director Subbaiah Naidu scoring for the film Krishna Vijayam. Unlike many other singers who cannot modulate their voice to the tone of the actors on the screen, TMS had the ablity to change his voice while singing for MGR and Sivaji Ganesan.
TMS was famous for his acting-cum-singing in the movie Arunagirinathar. In a career spanning over six decades, he rendered more than 10,000 songs. He gave several beautiful melodies with legendary female singers like P Suseela, S Janaki and LR Eswari.
The advent of music composer Ilaiyaraaja and young singers like SP Balasubramaniam (SPB) saw the waning of TMS' reign.
A Padma Shri awardee, his demise comes after his contemporary PB Sreenivas passed away last month.
Tamil Nadu Governor K Rosaiah, Chief Minister J Jayalalithaa and DMK president M Karunanidhi condoled TMS' death while several leading lights of Tamil movies paid homage to the singer at his residence.
ALSO READ: Lalgudi Jayaraman passes away; music world mourns the legend's death