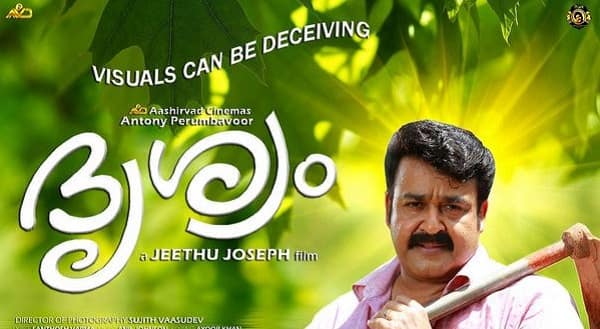 The makers of Drishyam are in serious spot of bother as a Malayalam filmmaker as filed a petition at Kerala District court
Just days after Ekta Kapoor of Balaji Telefilms sending a legal notice to Drishyam director Jeethu Joseph, the film has landed into another controversy. A Malayalam filmmaker Satheesh Paul has filed a petition at Ernakullam district court claiming story of Drishyam was lifted from his book Oru Mazhakalathu. 
The court has ordered to stall the Tamil remake of Drishyam starring Kamal Haasan until the issue is resolved. The book was published in May 2013 and the film hit the screens on December 2013. Apparently, after the book release the author Mr Satheesh Paul was approached by few producers to adapt the book into a film, one of them being Drishyam producer Antony Perumbavoor. The petitioner's advocate stated," However, Antony expressed his disinterest in the script. Two other producers expressed their interest, and they proceeded with the film, on a low budget with fresh faces. They were planning a Vishu (April 2014) release. Later, someone informed Satheesh about the upcoming film Drishyam and its storyline. Satheesh is friends with Jeethu, and he was told by Jeethu that Drishyam is going to be a family drama, and not a thriller. But when the movie was released, he realised that it's an exact copy".
Since adapting the film into a Malayalam film was not feasible thanks to Drishyam, the filmmaker cum writer had translated his script into Tamil and was planning on making the film in Tamil, claims the lawyer. "He also had the script translated to Tamil. But now that Drishyam is being remade into Tamil too, with Kamal Haasan in the lead, he realized that the Tamil film too won't be possible," said the advocate.
When asked why did Mr Satheesh Paul wait for so long to file complaint, the attorney said," He was waiting for the DVD of the Malayalam Drishyam to release, to make a proper comparison with the script. On Monday evening, we sent the notice to Jeethu Joseph, and both the Malayalam and the Tamil production houses, among others. We will be asking for equal shares in the profits of the film,"
At the moment Drishyam seems to be surrounded by legal complaints and petitions. The future prospects of Kamal Haasan's Tamil remake of Drishyam seems to be bleak.