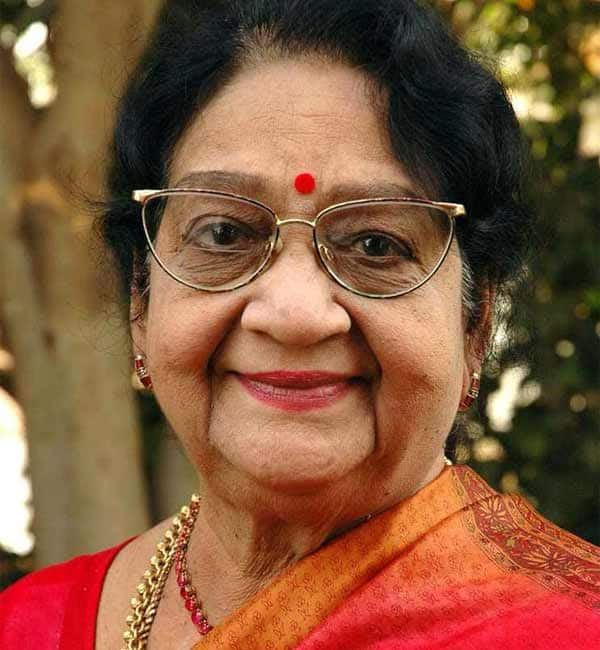 She is survived by two sons
Renowned Telugu actor Anjali Devi died in a private hospital in Channai on Monday. The 86-year-old was suffering from heart-related problems.
"Anjali Devi was admitted to Vijaya Hospital four days back. She passed away this afternoon," a hospital source said.
Born in 1928 as Anjani Kumar, she made her cinematic debut as a child artist in a 1936 film.
It was director C. Pullaiah who rechristened Anjani as Anjali Devi. In 1947, she made her debut as a lead heroine opposite Akkineni Nageswara Rao in Telugu family drama Balaraju.
Before entering films, Anjali was a popular theatre artist. Mostly known for starring in mythological and family dramas, Anjali became a household name with memorable performances in films such as Lava Kusha, Bhakta Prahlada, Bhakta Tukaram and Badi Pantulu.
She had also starred in a few Tamil films such as Niraparadhi and Sarvadhikari and Hindi movies like Devta and Sri Ram Vanvas. Under her banner Anjali Pictures, she had also produced about 20 successful films such as Anarkali, Paradesi and Suvarna Sundari.
Anjali is credited with introducing Bollywood diva Rekha into Telugu industry as a child artist with Rangula Ratnam.