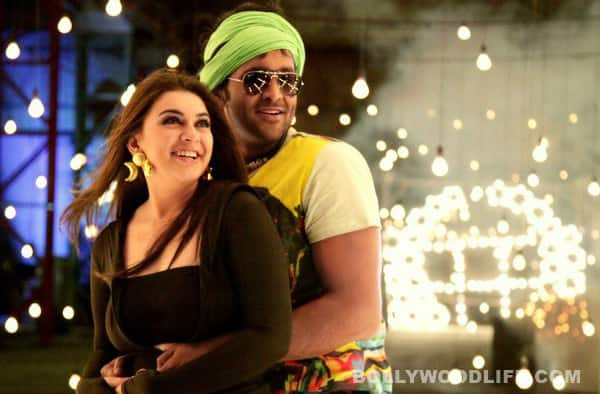 Manchu Vishnu and Hansika Motwani's recent release has hurt the sentiments of some Brahmin groups, who have lodged a complaint with the State Human Rights Commission
The row over Telugu movie Denikaina Ready, directed G Nageswara Reddy, is refusing to die down with activists of Brahmin organisations staging a protest in Hyderabad on Wednesday, November 7. Demanding a ban on the movie starring Manchu Vishnu and Hansika Motwani, protesters tried to march towards Raj Bhavan but were arrested. Raising slogans against Vishnu, they blocked traffic.
Some leaders of political parties BJP, TDP and TRS also joined the protesters, who were demanding the arrest of Vishnu and his father, veteran actor Mohan Babu, for last week's attack on Brahmins. They alleged that people who were protesting outside Babu's house on the night of October 31 were beaten up by his henchmen. The organisations are seeking a ban on the movie for allegedly hurting the religious sentiments of Brahmins.
The Brahmin groups have already lodged a complaint with the State Human Rights Commission, which directed the police commissioner to submit a report on the incidents. Vishnu also filed a complaint with the Commission stating that some people attacked his house.
The protest near Raj Bhavan took place even as a group of Brahmin priests from Chennai expressed solidarity with Babu. They told reporters in Hyderabad that it was unfair to make allegations against a person who had utmost respect for Brahmins.
In another development, the Telugu Film Producers' Association also backed Babu. They found fault with the organisations attacking theatres, houses of filmmakers and other property.
Eminent producer D Ramanaidu said it was for the censor board to take a decision when any group raises objections to certain scenes.
Denikaina Ready released on October 24, 2012 and got positive reviews.