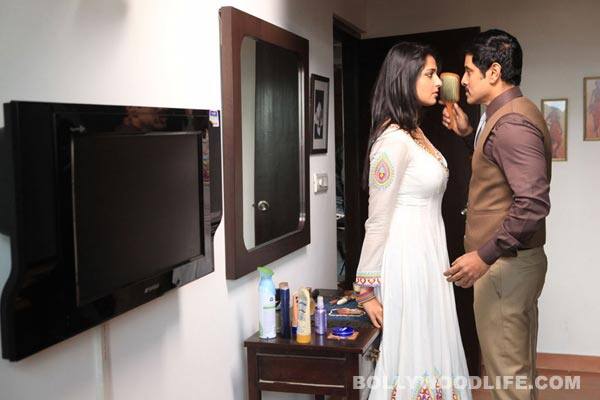 After the disastrous Rajapattai, Vikram, much in need of a big hit, is back with Thaandavam, directed by AL Vijay and preceded by a great deal of hype
The actor shines in a challenging role, that of a blind man out to seek revenge on those responsible for destroying his life.AL Vijay, who made the sentimental Deiva Thirumagal and the romantic period piece Madarasapattinam has tried his hand at an action-revenge drama and has pulled it off, even if his handling seems laboured at times. Thaandavam has been made on a big budget and the cast and crew have done everything possible to make it a grand affair. The film is set in London, with New Delhi and Thanjavur appearing in flashbacks.
The story: Kenny (Vikram), a visually-impaired pianist in a church in London. But he has another, sinister avatar. By night, Kenny becomes an avenger and goes on a killing spree. The presence of Geeta (Lakshmi Rai), who helps Kenny in London, adds to the suspense. Subsequently, Kenny meets the glamorous Sarah (Amy Jackson) to add to the intrigue. Meanwhile, Veerakathi (Nasser) a London police officer, suspicious of Kenny's involvement in the murders that rock the city, is hot on his trail. A flashback reveals that Kenny had been a top RAW official, Sivakumar. He is happily married to Meenakshi (Anushka Shetty), an eye surgeon, before his life is thrown into disarray. The rest of the tale is about the incidents that shook up Kenny's life and how he hunts down those responsible.
It is a Vikram show all the way as he revels in expressing a variety of emotions and displays his meaner side as he goes about the killings in a calculated manner. And his hard work with Daniel Kish, the echolocation expert, is evident as he explores another facet of his acting.
Noted Tollywood star Jagapathy Babu, who plays Vikram's colleague in the Intelligence Department shows the value of experience and carries his role with ease, while Anushka, Amy and Lakshmi amble along with Amy at her charming best. GV Prakash's music and numbers add lustre to the proceedings while comedy by Santhanam is another highlight.
Apart from Vijay's meticulous preparation and direction, Nirav Shah's camera work stands out.  The length of the movie holds it back as do some cinematic flaws. These apart, Thaandavam is eminently watchable, even if it's a predictable tale of revenge.