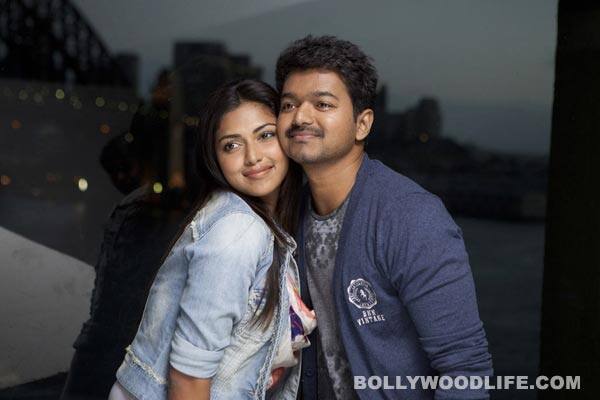 To protest against the delay in the release of the film, the team is planning to go on a hunger strike
Though Thalaivaa starring Vijay and Amala Paul has hit the screens worldwide, the film hasn't been released in Tamil Nadu and Puducherry as the film's release has been stalled in the state following threats from a political outfit. The makers of the film are still awaiting a green signal from the officials.
Vijay is trying is best to get the movie released in Tamil Nadu, but since there is no progress, the Thalaivaa team is planning to go on a hunger strike to protest against the delay in the film's release.
The film producer Chandraprakash Jain too has requested Tamil Nadu Chief Minister Jayalalitha to intervene and ensure the release of the film in the state, saying that he will take the matter to the streets if the film is not released this weekend. At a press meet, the producer said, "We have sought an appointment with the chief minister of the state. We are waiting to meet her and discuss the issue in detail. I have already incurred huge loss due to the delay. A further delayed means heavy losses."
The film was first supposed to hit the screens on August 9, the release was stalled after a political outfit issued threats to theatre owners not to release the film.