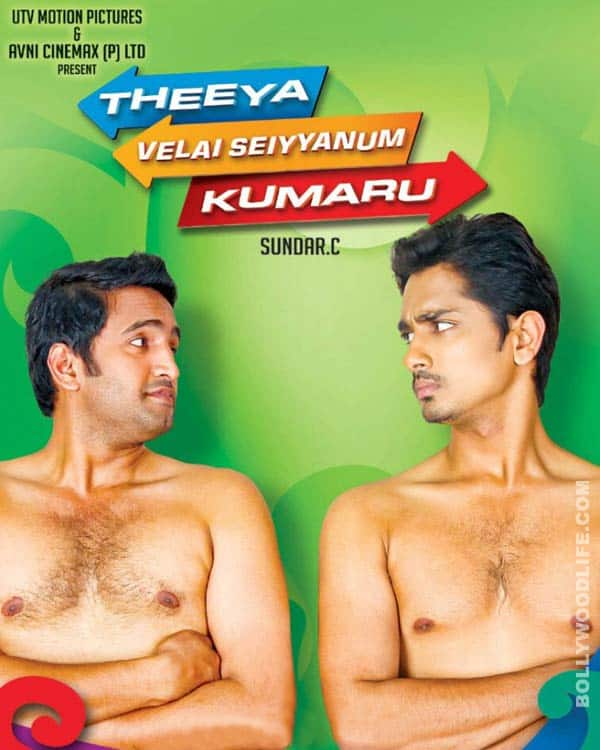 Santhanam, as the hero's friend, provides all the laughs in what looks like a tried and tested romcom
The trailer of Theeya Velai Seyyanum Kumaru has several shots of the film's hero Siddharth sharing screen space with Santhanam. In all of these sequences, Santhanam gives love advice to Kumaru, Siddharth's character in the film, and you can't help but think that you've seen it all before in films like Boss Engira Bhaskaran and Oru Kal Oru Kannadi in which Santhanam appears as the protagonist's worldly-wise friend.
Theeya… certainly looks a full length comic caper, which is what director Sundar C is best known for. But going by the hero-trying-to-woo-the-gal storyline with its attendant goof-ups and the song-and-dance sequences in which Hansika Motwani gyrates, there doesn't seem to be too much novelty in this romcom.
Fans of Santhanam's funny lines are, however, quite likely to enjoy this one for that seems to be the mainstay of the film.