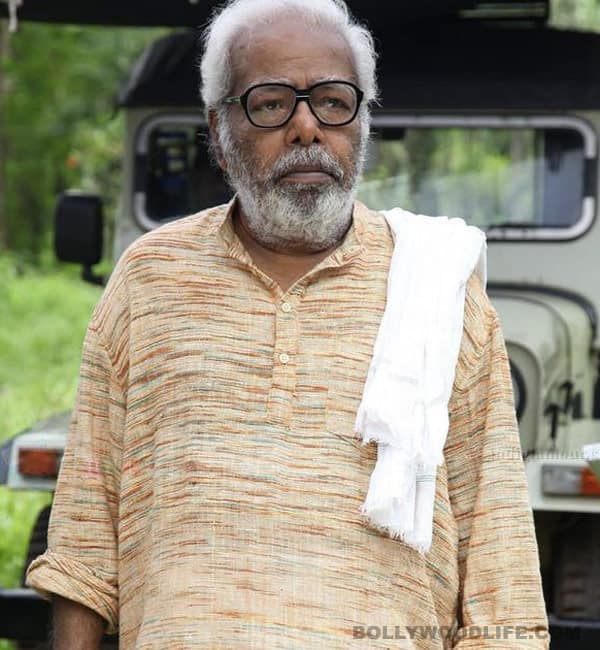 Veteran actor Thilakan passed away at a hospital in Thiruvananthapuram early today (September 24). He was 74 and is survived by two sons and two daughters
In his long career spanning nearly four decades, he was part of nearly 300 films – mostly Malayalam and a few Tamil.The renowned actor was admitted to a hospital at Thrissur on August 21 after he collapsed during the shooting of a film. Thilakan was then shifted to KIMS hospital, Thiruvananthapuram and was in a critical condition after suffering two heart attacks.
Thilakan started his career in acting as a theatere artist and went on to carve a niche for himself in Malayalam cinema. His first film was Periyar in 1973. Gandharvakshetram followed and Ulkadal in 1979 made audiences and critics sit up and take notice of this remarkable talent. The leading roles quickly came his way, the first being Kolangal in 1981 in which he played to perfection the drunkard Kallu Varkey. The same year, he did an award-winning role in Yavanika.
Rithubhedam in 1988 brought him a National Award for best supporting actor and a couple of years later he missed an award for Perumthachan by a whisker. In 1994 he won State awards for Santhanagopalam and Gamanam .
But Thilakan's best was yet to come. He matched the accomplished Mohanlal's performance in Kireedam, playing a policeman who watches his son's future destroyed by events and circumstances. In fact, Thilakan and Mohanlal made acclaimed father-son duos also in Spadikam, Narasimham, Pavithram, Chenkol and Evidam Swargamanu. Thilakan also played father to Mammootty in Sangam, The Truth and Pallavur Devanaryanan, to Jayaram in Veendum Chila Veettu Karyangal and Sandesam. He spanned generations and also appeared in a father role with Prithviraj in Sathyam.
Ever the versatile actor, Thilakan was ready to experiment with negative roles and slipped into character in Randam Bhavam, Karma and Kaalal Pada. Comedy came effortlessly to him, too, as he showed in Nadodikkattu and Pattana Pravesham, and Kuttettan he was an incurable ladies' man.Thilakan may not have appeared as the quintessential hero, but his versatility and remarkable acting talent brought him lead roles in films such as Ekantham, Perumthachan, Kaattukuthira and a double role in Mukhamudra.
Into the 200s, he continued to act, taking up a range of roles. His more recent films have been Raghuvinte Swatham Rasiya, Arabiponnu and the box-office hit Indian Rupee in 2011. This year, he's performed in Spirit, Ustad Hotel and Simhasanam, among other films.
The Malayalam industry and Thilakan's fans are aware of his standing as an actor par excellence. But if proof were ever needed, there is the long list of his awards – beginning from a national award for Rithubhedam in 1988 and a special jury award for Ekantham in 2007 to a line-up of state awards such as best actor for Perumthachan in 1990 and for Gamanam and Santhanagopalam in 1994. In 2011 he won a lifetime achievement award. And what a lifetime dedicated to cinema it has been…