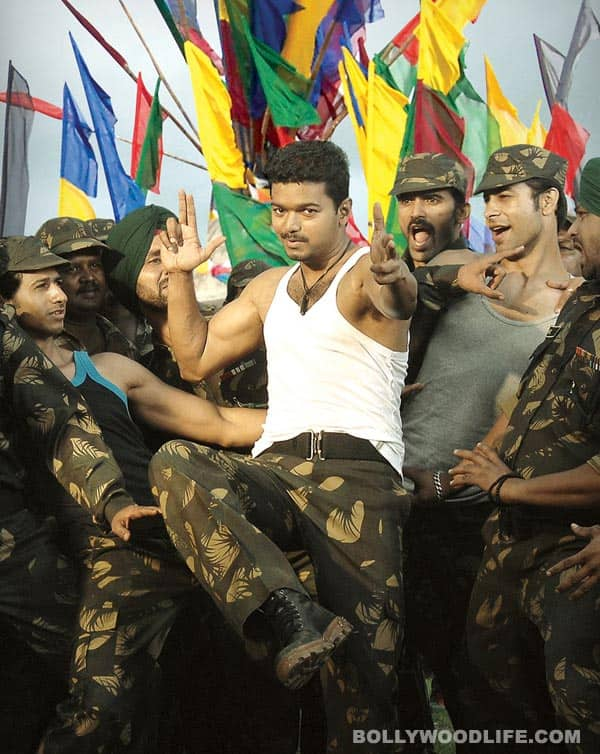 Nearly five scenes from Vijay's Deepavali release, Thuppakki, will be deleted today (Friday)
Following objections raised by Muslim organisations, which alleged that the movie portrayed the religion in bad light, the director will be deleting a few scenes.Police security was provided to Vijay and director AR Murugadoss on Wednesday, after Muslim outfits protested against the movie and its makers.
On Thursday, Chief Secretary of Tamil Nadu government Debendranath Sarangi held talks with Murugadoss, producer Kalipuli S Thanu and office-bearers of more than 20 Muslim associations in Chennai. At the end of the talks, it was decided to delete some scenes from the movie.
In Thuppakki, Vijay plays an Army Captain, who puts an end to the atrocities done by terrorists.