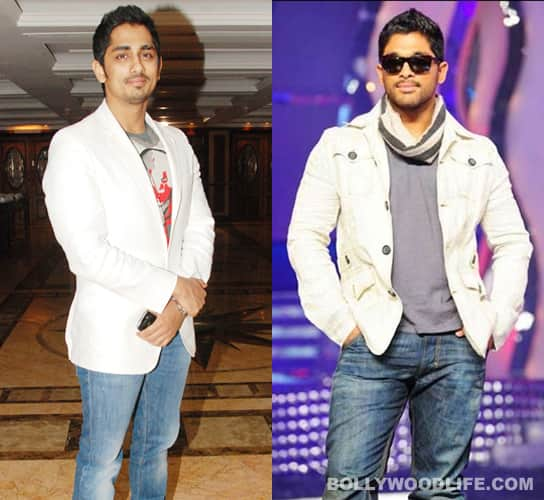 Telugu films are doing better than Kannada films in Karnataka
Telugu cinema is growing every day, and that's got Sandalwood members worried. Why? 'Cause the main growth for Tollywood is coming from Karnataka. Just look at Shakti and Badrinath, which are doing amazingly well in Karnataka. In fact, movie distributors in Bengaluru have observed an increase in the revenue of big budget Telugu films and a corresponding decrease in the revenue of Kannada films.
No wonder then that Tollywood stars are now promoting their flicks in Karnataka. Allu Arjun toured Bengaluru to promote his Badrinath recently and next in line are Siddharth, Priya Anand and Nithya Menon. The trio are planning to go on a whirlwind tour of the state to promote their upcoming film 180. The new trend is proving worrisome for Kannada producers, especially since their own stars are reluctant to participate in their movie promotions.