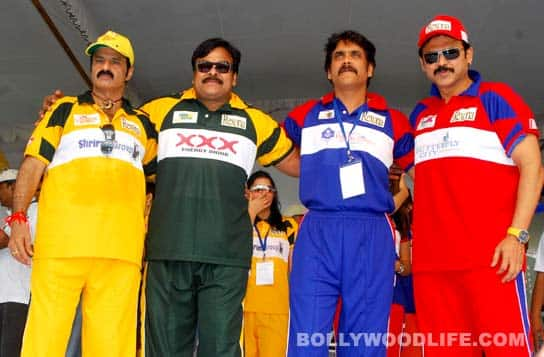 Tollywood celebrates September 15 as Telugu Film Industry Day every year
The first movie with audible dialogue in Telugu hit the screens 1931. Produced by HM Reddy, the film was titled Bhakta Prahlada. To commemorate this memorable occasion, Tollywood celebrates September 15 each year as the 'Telugu Film Industry Day'.
Apart from declaring a holiday for artistes and technicians, various industry associations have organized special state-level celebrations where specially designed flags will be unfurled at cinema houses and at the offices and houses of actors, producers and distributors. Noted actor and Honorary President of the Telugu Movie Artists Association said the celebrations might be low key due to paucity of preparation. "Next time, we will celebrate it on a grand scale since technically, 2012 will mark the 100th year since the first silent movie titled 'Bhishma Pratigya' directed by Raghupathi Venkaiah Naidu was released.
Over a hundred years, the industry has grown out of the erstwhile Madras into its own Hyderabad and has produced more than 12,000 movies of which more than 50 have been dubbed in other languages. Additionally, Tollywood has broken a few records like having the world's largest IMAX 3-D screen (Hyderabad) and the largest film production facility (Ramoji Film City). Actor Brahmanandam is listed in the Guinness Book of Records for acting in the most films in a single language while S P Balasubramaniam is credited with conducting the most number of song recordings within a designated period.