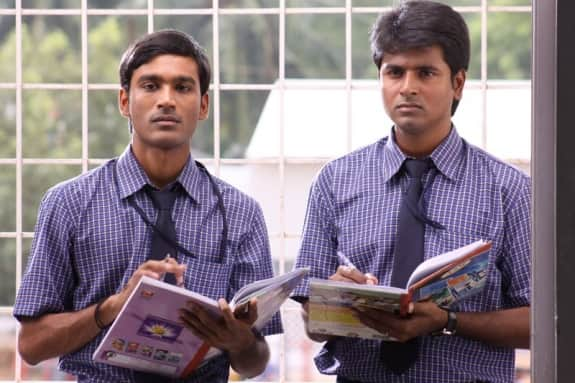 The Maan Karate star rubbishes the rumours of rift in friendship with Dhanush
Sivakarthikeyan's rise in Kollywood in last year or so has been phenomenal. The stand up comedian turned actor shares a special bond with Tamil superstar Dhanush and owes a lot to him. After starring in films like Marina and Manam Kothi Paravai, it was Dhanush's backing up of Sivakarthikeyan which has made him a popular star.
But recently, the little birdie tells us that all is not hunky dory in Dhanush-Sivakarthikeyan friendship. Dhanush, who had produced Sivakarthikeyan's block buster hit Ethir Neechal is apparently miffed with the Maan Karate star for unknown reasons. But Sivakarthikeyan was quick to deny the rumours.
"We both (Myself and Dhanush) talk daily over the phone, and we laugh at such baseless rumors. Dhanush sir is very down to earth, and he himself said that I will grow to a respectable stature. For that I am eternally grateful", said Marina star. After Kolaveri Di singer featured in a song for Sivakarthikeyan's Ethir Neechal, we hear Varuthapadatha Valibar Sangam actor will be seen in a song for Dhanush's Velai Illa Pattadhari.

Is Ethir Neechal star trying to get back to good books of Dhanush by rubbishing the rumours?  You know what they say- 'there is no smoke without fire'!