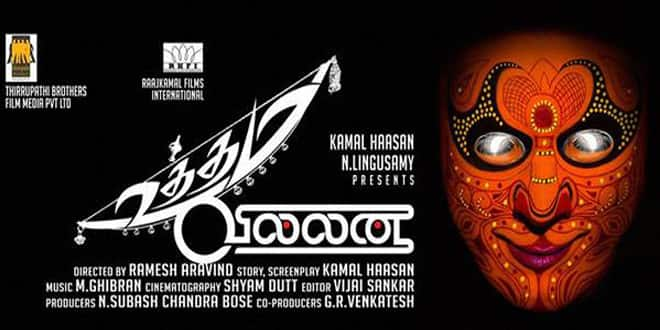 The promo of the film is intriguing and manages in keeping the story under wraps
Kamal Haasan has been associated with cerebral cinema for many years now. The Viswaroopam actor who doesn't believe in star worship has truly taken an admirable step in the kind of cinema many do not even dare to enter. His upcoming film has aura of mystery to it right from its inception. While the makers have been tight lipped ensuring not to slip out anything to media, the teaser of Uttama Villain is out! And are we in for a special treat or what?
Kamal Haasan is said to be playing a dual role – one of a Theyyam artist and an ancient tribal. Bollywoodlife brings you four reasons why one cannot miss this intriguing teaser…
The teaser starts at a very interesting juncture where the camera floats through a cinema hall capturing the aerial view. The theatre is filled with crazy fans from all section of the society all cheering and rooting for the film to start. And on the screen, film's director Ramesh Arvind appears as clap assistant introducing the veteran filmmaker K Balachander.
It is fascinating how all the major characters appear one by one, to a haunting background score. We first see Kamal in his Theyyam  avatar staring at us with his expressive dark eyes. Soon we see actors like Nassar, Jayaram, Andrea Jermiah, Urvashi, Pooja Kumar, MS Bhaskar and K Balachander introduced  one by one chanting Uttama Villain.
At last we see Kamal in his tribal avatar with beard and crazy unkempt hair. It is quite a sight to see the perfectionist back in action.The promo finishes on another interesting note as Mr Haasan addresses thousands of his fans who have gathered to get a glimpse of the star.
And when the film's name appears, its been carefully designed to encircle the head of the star as if to  point out who the villain is. It makes us wonder if Manmadhan Anbu actor is trying to tell a point by cleverly placing symbolic clues on the state of cinema in our country- how story used to be the star and now actors are the stars?
Watch the trailer below :