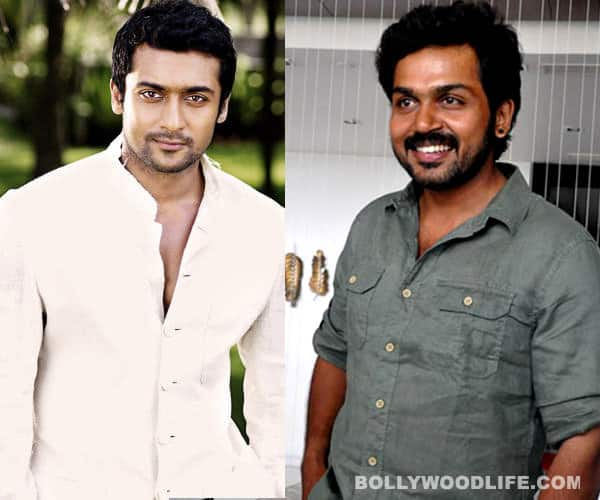 The Tamil superstars made a donation towards the Uttarakhand disaster relief fund through their family-run Agaram Foundation
Popular Tamil actors Suriya Sivakumar and his brother Karthi Sivakumar donated Rs 10 lakh towards the Uttarakhand disaster relief fund. "The donation of Rs 10 lakh was made on behalf of the Agaram Foundation, managed and run by Suriya's family," said Suriya's agent.
Hundreds have died in the natural calamity since June 15. Thousands of others have been hit, and many are still stranded in remote hills.
The Agaram Foundation works towards the uplift of underprivileged students by offering them quality education. The Sivakumar brothers are said to be among the first Tamil actors to donate to the Uttarakhand fund.
Meanwhile, Suriya is awaiting the release of his Tamil action-drama Singam 2, while Karthi is busy juggling between two Tamil films – Biriyani and All in All Azhagu Raja.
ALSO READ:
CID actor Dayanand Shetty to lend helping hand in Uttarakhand
Uttarakhand floods: Amitabh Bachchan, Shahrukh Khan, Yami Gautam tweet