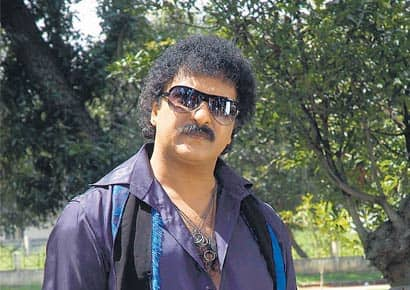 The veteran Kannada actor V Ravichandran is set to launch his son Manoranjan with Ranadheera
On the occasion of his 53rd birthday, the 'crazy star' V Ravichandran gave his fans a special treat when the actor announced that  he would be directing his son Manoranjan's launch vehicle in Kannada cinema with the film titled Ranadheera. The film is creating a lot of buzz as it marks the comeback of Juhi Chawla in the Sandalwood industry.
The veteran actor has been a great pillar in the Kannada film industry and has churned out many blockbuster hits in the last 30 years. The beautiful Juhi Chawla who became the talk of the town with her Kannada film Premaloka opposite Ravichandran in 1987, is said to venture into Sandalwood again with Ranadheera. It is rumoured that Ravichandran and Juhi Chawla will play the role of Manoranjan's parents in the movie.
The excited debutant Manoranjan said "In my age, he definitely had better looks and he continues to carry himself with grace. I will feel good when I get to a stage where I am compared to him in terms of creativity. I want to be everything on silver screen – a lover boy, a mass and a class hero. I want to be a good actor before becoming a star. I can't carry all that he has done. Learning everything from him will take me at least another 30 years. But, at the end of the day, I want to be what he is. I just want to be another Ravichandran."
With the actor's 53rd birthday combined with fanfare of his son's launch vehicle,  V Ravichandran ensured there is enough reason to celebrate for his loyal fans.