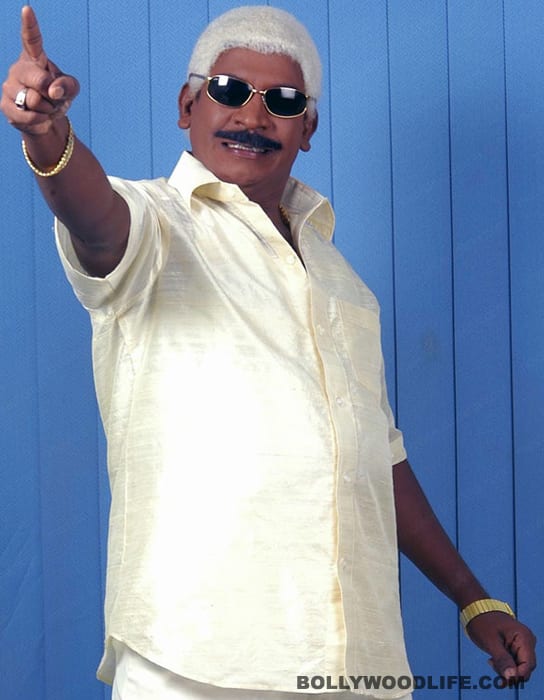 Post the Assembly elections debacle, the comedian will now star in a film with Vimal and Mirchi Shiva
It's good times for Vadivelu once again. He may soon sign a film with Sundar C. The top Tamil comedian Vadivelu had to pay a hefty price for ruffling raw nerves in Tollywood after the actor campaigned for the then ruling party Dravida Munnettra Kazhagam (DMK) during the last Tamil Nadu Assembly elections. DMK had unleashed Vadivelu to check Desiya Murpokku Dravida Kazhagam (DMDK) president Vijayakanth, who was contesting in alliance with the Jayalalitha-led party All India Anna Dravida Munnetra Kazhagam (AIADMK). Vadivelu ran a vibrant, and at times virulent, campaign against Vijayakanth. Unfortunately for Vadivelu, the AIADMK alliance swept the polls. Naturally, in an industry where sycophancy works as a double-edged sword, Vadivelu went out of favour.
Perhaps Vadivelu might get a fresh lease of life after a lull by default. Actor-director Sundar C is now reportedly planning to sign the ace comedian for his next directorial venture. It may be recalled that Sundar has had a string of hits with Vadivelu including Winner, Giri, and Thalainagaram. "Sundar, who is set to taking a break from acting, is planning to direct a movie, which would have Vadivelu in an important role," sources close to the development say. "The feel good entertainer will have Vimal and Mirchi Shiva as protagonists. Anjali and Bindu Madhavi will be the heroines. Vadivelu will play a full-length role in this laugh-riot. An official announcement will be made at the earliest." It seems Vadivelu now has a reason to smile.