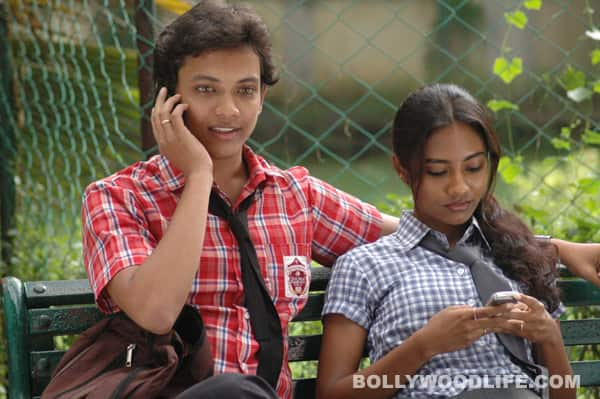 Stellar performances, impressive cinematography and a gripping plot make it a must watch
Commercial cinema may be the popular choice of filmmakers, but there is a small breed of new-age directors who are looking at 'meaningful' films. Balaji Sakthivel of Kadhal-fame is at the forefront of this group, having proved his skills with that Bharat-Sandhya-starrer about caste issues. He is back with Vazhakku Enn 18/9, which is again based on real-life incidents. It looks at relationships and love through the eyes of the modern generation.
The director takes up the issue of MMS scandals that have hit the headlines of late and how they wreak havoc with the lives of youngsters. As is his wont, Balaji Sakthivel has relied on new faces and they have responded wonderfully to the challenge. The performances of the newbies Sri, Urmila Mahanta, Manisha Yadav and Mithun Murali underscore the ability of the director to get the best out of his cast.
The story is narrated through flashbacks. Velu (Sri), a teenager, works in a roadside shop. He meets Jyothi (Urmila Mahanta), who is a maidservant at a few of the nearby apartments. They meet and fall in love. Aarthy (Manisha Yadav) lives in one of the apartment buildings. Dinesh (Mithun Murali) is a student who resides in the same building. Dinesh is a spoilt brat. As luck would have it, Aarthy falls for him without knowing his true intentions. Dinesh too is attracted to Aarthy. He seizes the opportunity and shoots video clips of her private moments on his mobile phone and even circulates them among his friends via MMS. When Aarthy finds out, she is aghast and threatens to approach the police. An angry Dinesh tries to murder Aarthy, but Jothi intervenes and saves her. She sustains serious injuries in the process. Enter Police Inspector Muthuraman (Kumaravel) as he begins investigations. Whether the law will be able to take its course or not forms the rest of the story.
Apart from the praiseworthy performances by the lead actors, Vijay Milton's cinematography is one of the movie's highlights. Prasanna's background score complements Balaji Sakthivel's good work. The film was delayed for a long while due to various reasons, but in the end, it was definitely worth the wait.