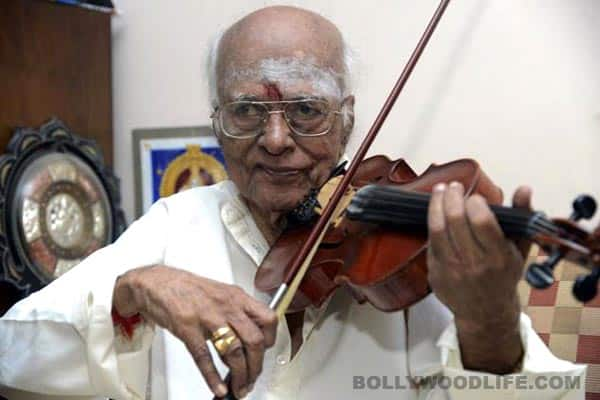 The composer, who played the violin with MS Viswanathan, passed away after a prolonged illness
Renowned Tamil music composer TK Ramamurthy, known for his years of association with composer MS Viswanathan, passed away on Wednesday. He was 91.
"He had been struggling with illness due to old age for some time now. He passed away early this morning," said a family member.
Popularly referred to as duo Viswanathan-Ramamurthy, they composed music for hundreds of Tamil films during their association of over a decade and a half.
Some of their best Tamil films include Panam, Kaadhalikka Neramillai and Ayirathil Oruvan.
The duo parted amicably in 1965 and went on to work individually. Since his split with Viswanathan, Ramaurthy composed music for over 20 Tamil films, including Saadhu Mirandaal and Thangachchurangam.
The duo buried the hatchet and reunited for one more Tamil film, Engirundho Vandhaan in 1995.
With a prowess for the violin, Ramamurthy was raised in a family of violinists – his grandfather was Govindasamy and father Krishnasamy.
He mostly played violin tunes to the composition of Viswanathan. They were often referred to as South's version of Bollywood composers Shanker-Jaikishan.
Ramamurthy's body has been kept at his residence in Royapettah, for people to pay their respects. The body will be cremated Thursday.