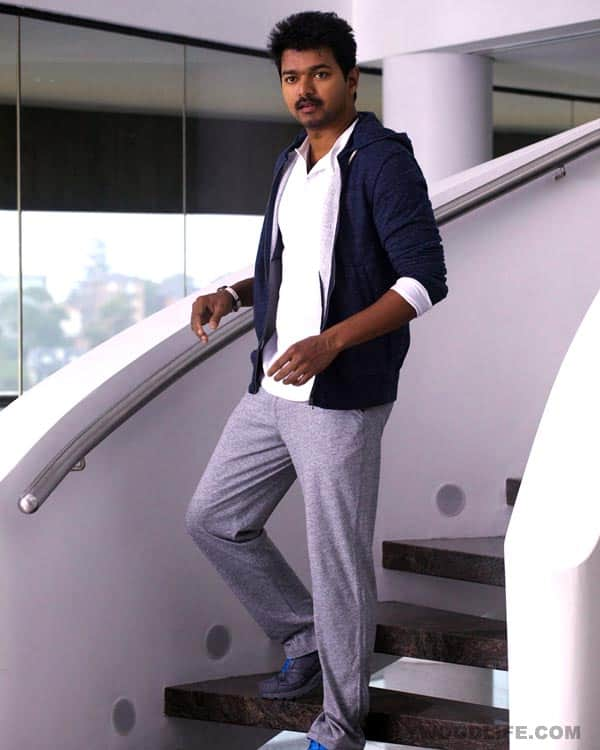 The actor has been trying his best so that the film can release in Tamil Nadu
Vijay issued a video statement to the media, in which he requested Tamil Nadu Chief Minister J Jayalalithaa to enable the early release of Thalaivaa. The statement said, "I request the Honourbale Chief Minister to help us during these tough times. Her intervention will go a long way in securing the release of Thalaivaa."
The actor also appealed to the audience not to watch the film on pirated DVDs or online. "Doing so is not just a criminal offence, but ethically wrong," he added.
Since the film could not hit the screens in Tamil Nadu due to bomb threats and a court case, it got released in other parts, resulting in flooding of pirated versions into Tamil Nadu.
Meanwhile, the film's producer Chandraprakash Jain has also issued a statement and requested the CM to find a solution to the issue, failing which he would suffer huge losses.