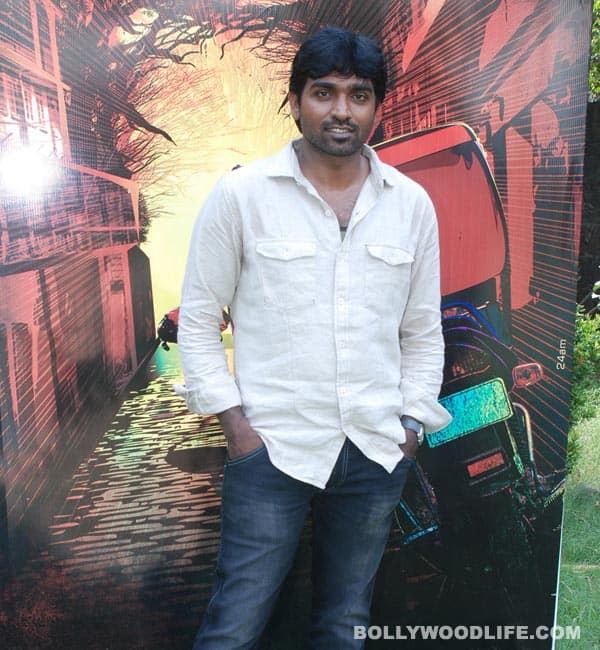 Known for playing the most unconventional roles in his career so far, the Tamil actor says he chooses roles that he thinks will suit his image and doesn't usually believe in custom-made roles
Vijay Sethupathi has portrayed an array of characters on screen – he played a negative role in Sundarapandian, a pizza delivery boy in Pizza, a character suffering from short-term memory loss in Naduvula Konjam Pakkatha Kaanom (NKPK), amongst others.
"I don't believe a role can be written keeping in mind some actor. Even if such roles exist, I don't pick them because I generally choose roles that I think will suit my image. Roles should choose an actor and not vice versa," said Vijay.
"For instance, I was considered unfit for the lead role in recently released Soodhu Kavvum, but I knew I was perfect for it. Even though the director initially didn't offer me the role, I literally fought for it and eventually got it," he added. Vijay played a misfit kidnapper in the Tamil crime-comedy, which has been received very well by audiences. He clarifies there is nothing wrong in doing multi-starrers.
"If you have a meaty part to play, I don't see the harm in being part of multi-starrers. Moreover, I will be happy to be a part of a good film than playing lead roles in some bad films," he said. Two films, NKPK and Soodhu Kavvum, featuring Vijay have been multi-starrers.
All of his films to date have been with debutants. There are few more in the offing as well. "There is no hard and fast rule that I only work with debutants. I give prime importance to script, and when that works out, everything else falls in place automatically. In fact, most debutants express interest to work with me," he added.
He has half a dozen Tamil films in his kitty. Presently, he is busy filming for Rummy, Pannaiyarum Padminiyum and Idharkuthane Aasaipattai Balakumara.