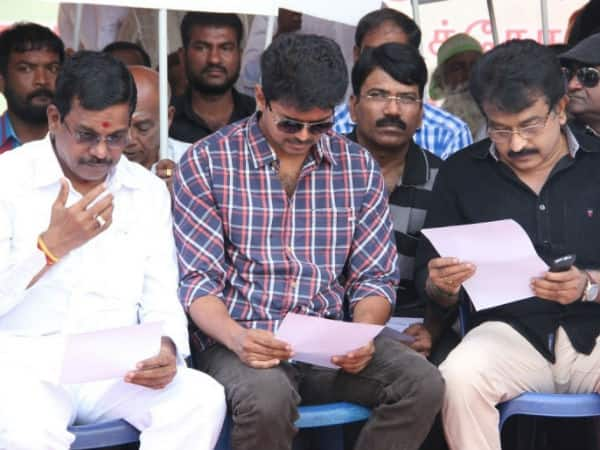 skip advertisement
Members of Tamil film fraternity took to the roads against an article in Sri Lanka's defence website
The number of films banned in Tamil Nadu on the Sri Lanka-LTTE feud is a testimony to the sensitivity of the issue. While Tamil Nadu government has always been apprehensive of India's ties with Sri Lanka, an article in Sri Lankan defence ministry website has caused a furor amongst the masses.
The entire Kollywood fraternity along with big stars like Vijay,Suriya and Sivakumar took part in a protest outside Sri Lankan consulate over an demeaning article on TN's chief minister Jayalalithaa. The article headlined as 'how meaningful are Jayalalithaa's love letters to Narendra Modi' was published on the website, which drew ire of people from Tamil Nadu.
The Tamil film industry's protest is to appeal to our government to shut down the embassy in New Delhi. While Vijay and Suriya were spotted taking part in the protest, filmmakers like AR Murugadoss, Seeman, Manobala and actor Vinay Rai also made their presence felt.
While the neighbouring country's defence ministry has taken off the article from its website, anger continues to simmer in the people of Tamil Nadu. As our PM Narendra Modi's friendship with film stars is well known, we wonder what NaMo has to say to the demands of the protesting Kollywood.