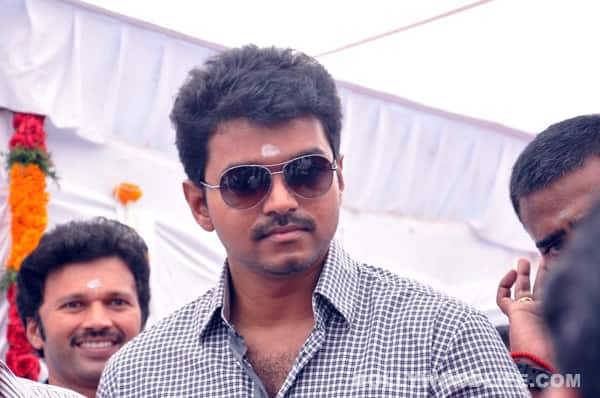 Actor Vijay's 39th birthday falls on June 22, but members of his fan club have decided to celebrate it for a charitable cause at an event in Chennai on June 8, Saturday
"Members from his fan club will indulge in charitable activities such as distribution of computers, sewing machines and wheelchairs to the differently-abled and other human welfare activities," said a statement.
Besides Vijay who will be celebrating his birthday on June 22, his father SS Chandrasekhar will also be present at the event on June 8 to distribute items to the needy. Tree saplings will be given to all the people who would attend the function as a mark of respect to the environment.
Also, with Lok Sabha elections scheduled to be held next year, it seems Vijay, who has political ambitions, is getting ready for a show of strength. In this grand occasion held at a sprawling venue in Meenambakka, apart from his fans, many social activists too will be sharing the stage with the actor, said sources.
(With inputs from India Syndicate)