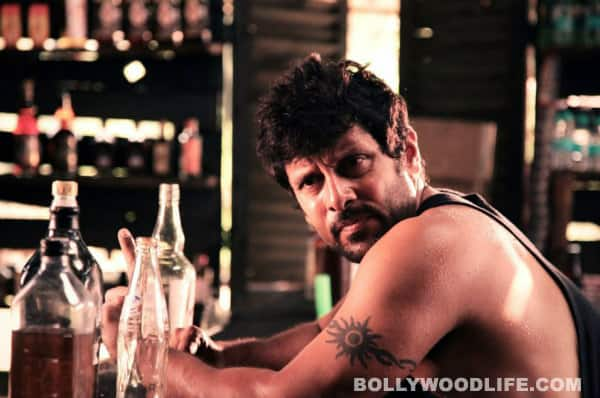 Rumours claim Shankar's magnum opus Ai starring Chiyaan Vikram is about a boxer's revenge
When versatile actor Vikram joined hands with visionary director Shankar for Ai, fans celebrated as coming together of  two stalwarts in their respective crafts can be nothing short of spectacular. With the shooting wrapped up, Shankar is busy with post production of Ai. And the gossip mongers are working overtime as a big scoop on Ai has just hit the internet.
According to a little birdie, Vikram is playing  a boxer who is hell bent to take revenge from those who took everything away from him. Ai is touted to be centered on a health care scam. Also,  grapevine has it that US based special make-up artists had been employed for an insane amount of Rs 2 lakh per day just to get Vikram's look right.
We hear that Vikram had to endure sleepless days and nights as taking a nap with the make up on might lead to tightening of the chest area leading to cardiac arrest. Extras were specially appointed to see to it that Chiyaan doesn't fall asleep with make up. Talk about paying the price of being a perfectionist!
This herculean effort from Sethu actor depriving sleep reminds us of an extremely funny scene involving  Prakash Raj from Pokkiri. If you know what I mean! Ahem Ahem!