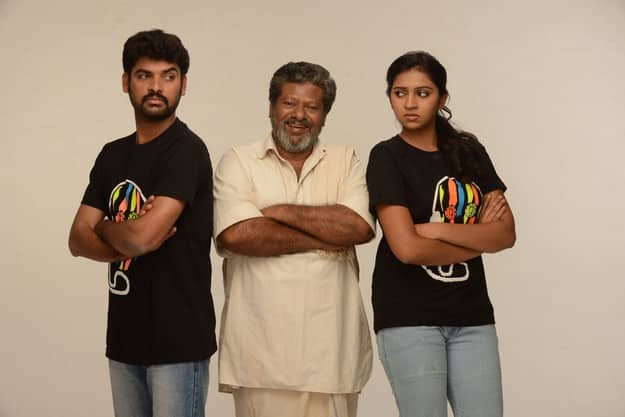 The director Naveen Raghavan spills the beans of  Vimal-Rajkiran starrer Manjapai
Director Naveen Raghavan says the highlight of forthcoming Tamil family drama Manjapai is the relationship between a grandfather and his grandson, essayed respectively by Rajkiran and Vimal.
He says the on-screen chemistry between the actors almost turned real.
"Both Vimal and Rajkiran sir started behaving like a real-life grandfather and grandson. They had grown so close to each other in their roles that the chemistry between them looked natural and real on screen. Their relationship will be the film's biggest highlight," Naveen told IANS.
While Manjapai is a family drama, Raghavan assures that film will also have its dose of entertainment at regular intervals.
"At heart, it's the story of bonding between a grandfather and his grandson who was raised by the former. It also has ample comedy to keep audiences entertained throughout. The right combination of family sentiment and comedy is a proven hit formula in our industry," he added.
Manjapai, which releases Friday, also features Lakshmi Menon, Prathap Pothen and Vaiyapuri in important roles.