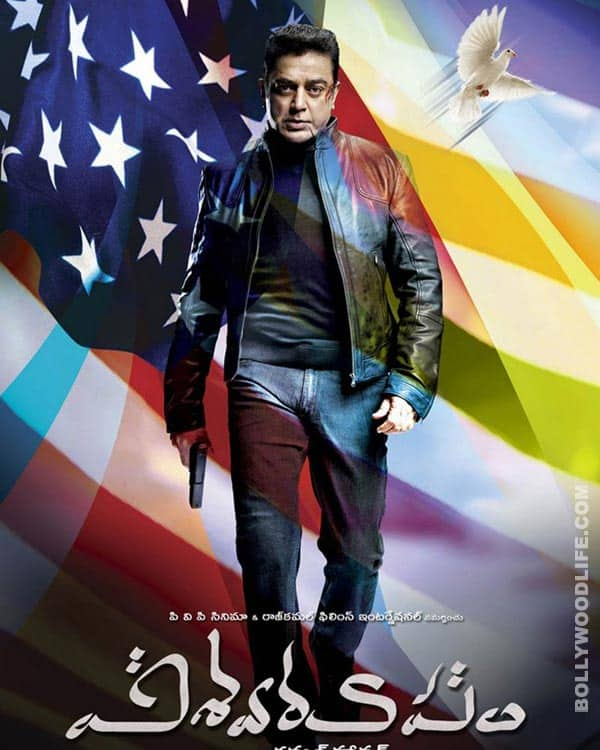 Kamal Haasan's mega venture sees almost 100 percent occupancy in theatres in his home state
This morning, Kamal Haasan's magnum opus Vishwaroopam released in over 500 screens in Tamil Nadu. Some theatres started screening the movie from as early as 6am.
Kamal fans and movie buffs thronged cinema halls in large numbers and they celebrated the movie's release as a festival. Crackers were burst and slogans hailing Kamal were raised by fans in front of theatres.
"Almost all the theatres which screened Vishwaroopam today saw 100 percent occupancy. The trend is likely to continue throughout the weekend," said trade sources.
The film was earlier banned by the Tamil Nadu government following protests from Muslim groups. The ban was lifted a few days ago after Kamal arrived at an amicable settlement with Muslim groups through dialogues facilitated by the state government.
ALSO READ:
Vishwaroopam movie review: Stylish and gripping entertainer!