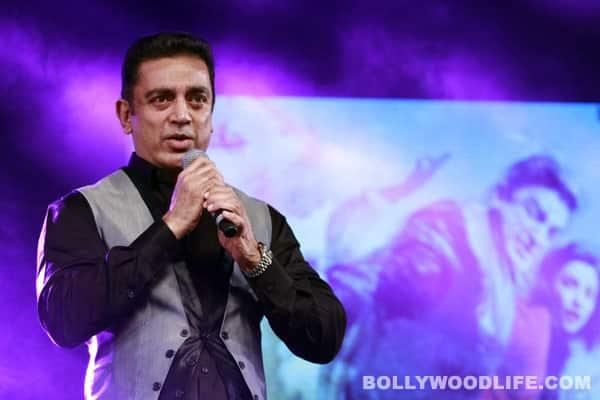 The actor-director's mega venture will finally be released in Tamil Nadu this week
The official announcement is here at last. Kamal Haasan today declared that his much awaited Vishwaroopam will see the light of the day on February 7 (Thursday).
In a statement, the Ulaga Nayagan thanked his fans, friends in the film industry and media for supporting him when he faced hurdles to release the film.
It is to be noted that the Tamil Nadu government on Sunday lifted the ban it imposed against the movie, a day after the actor-director  agreed to delete few controversial scenes at the end of marathon talks with Muslim groups and the State Home Secretary.
On Saturday, Kamal reached an understanding with the Muslim groups which paved the release of the much-awaited film in Tamil Nadu.
Kamal Haasan told media persons after the meeting with the Muslim leaders in the presence of Home Secretary R Rajagopal at the Secretariat in Chennai, that they had agreed to remove certain audio portions and hoped the government would revoke the ban imposed in the wake of protests by some Muslim outfits which considered the film offensive to their religion.
"We will immediately arrange to announce the date of release after consultations, including with technical team," the actor had said.