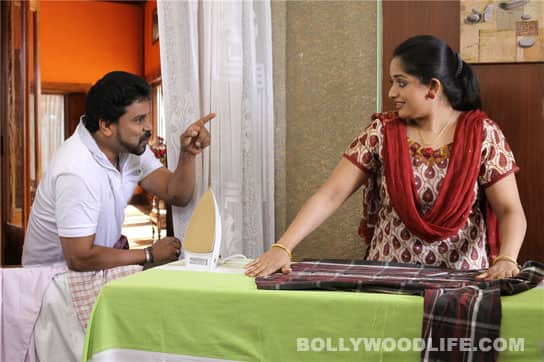 The miffed actor files complaint as the fake news of his marriage to Kavya Madhavan is doing rounds in the internet
Looks like the troubles surrounding the Mollywood star Dileep are not ready to settle down. It has  been only few months since his divorce with his longtime sweetheart Manju Warrier has been finalised and  the hushed whispers of his alleged wedding plans with co star Kavya Madhavan are already buzzing in the social networking sites.   
The grapevine has it that the Punjabi House star tweeted his plans to marry Kavya Madhavan, but what's startling is that the actor has no Twitter account. The hoax scoop which associated Dileep with Kavya had irked both the stars, leading the actor Dileep to file a complaint to the cyber cell. Clearly the actor is not happy with the rumours surrounding his personal life.
Dileep and Kavya Madhavan have starred together in more than 25 flicks and are touted to be the best onscreen pair of Mollywood. The rumours of Dileep divorcing Manju Warrier for Kavya Madhavan has always been a hot topic amongst the Mollywood gossip mongers. With the divorce of the Chanthupottu star being final, the pranskters decided to give air to this hoax to get the industry's attention.
Well, they certainly have got Dileep's attention and he is not overjoyed by the fake wedding tales zipping around the social media. The year 2014 has started on a wrong note for the star, with his personal life in tatters. We wish the star a better year ahead and hope that the actor could find some peace of mind.