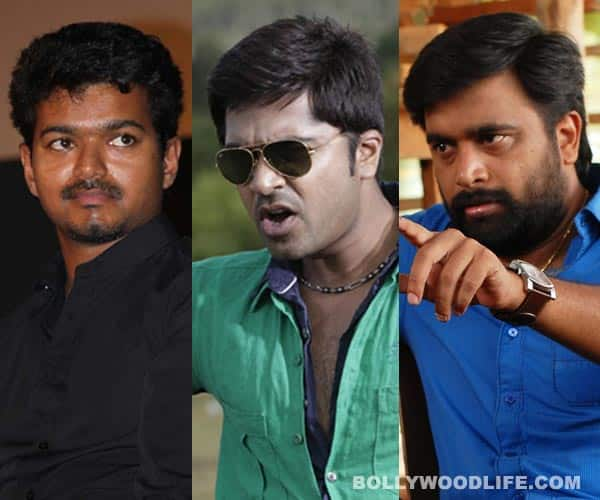 No, they aren't in a film together and nor do they plan to any time soon
What connects these three Kollywood actors, Vijay, Simbu and Sasikumar is that all their forthcoming films are caught in legal tangles on account of their titles.
While a case against Vijay's Thuppakki, filed by the makers of Kalla Thupakki, is pending before a court for some time now (it was adjourned once again on Monday), fresh cases have been filed against STR's Vaalu and Sasikumar's Sundarapandian.
As far as the charge against Vaalu is concerned, a director has claimed that he had registered the title even before the makers of STR's movie had done so. With regard to Sundarapandian, a stay order has been issued against the film by a Chennai court. The order was issued in favour of Jupiter Film Makers, who had alleged that they were producing a movie under the same title, with Karthik in the lead role. It is to be noted that Sundarapandian was slated to hit the screens this Friday, September 14.