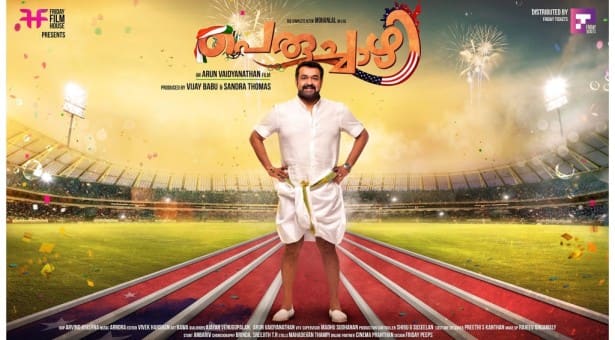 This southern superstar is ready to set records at the box office and outside…
 Mohanlal starrer Peruchazhi has become the only Malayalam film to be shot in the United States within 30 days. As  Mohanlal's  Mr Fraud is set to release this week, the prolific actor's another upcoming film Peruchazhi  is making news. This film will be the first Mollywood movie to be shot in mere 30 day schedule in US.
The team has left the country to film the scenes in USA. Some part of the movie and a song has already been shot at an artificial set at Raviz Hotel in Kollam , which supposedly resembles Uncle Sam's country . The film is rumoured to be a political satire in which Mohanlal would be seen in politician's shoes.
The producers Vijay Babu and Sandra Thomas have spent a lot of money to make the film look authentic. Since the film is set entirely in the US, the makers had no go but to shoot there for a month long schedule and in the process set a new record in Mollywood.
 The grapevine has it that the director of the film Arun Vaidhyanathan is planning to remake Peruchazhi in Hindi and Tamil with Sanjay Dutt and Kamal Hassan in the lead roles respectively.  Now the experts would advice the director to take one step at a time, but the makers with the record shoot of 30 days to boast about are optimistic about the future.