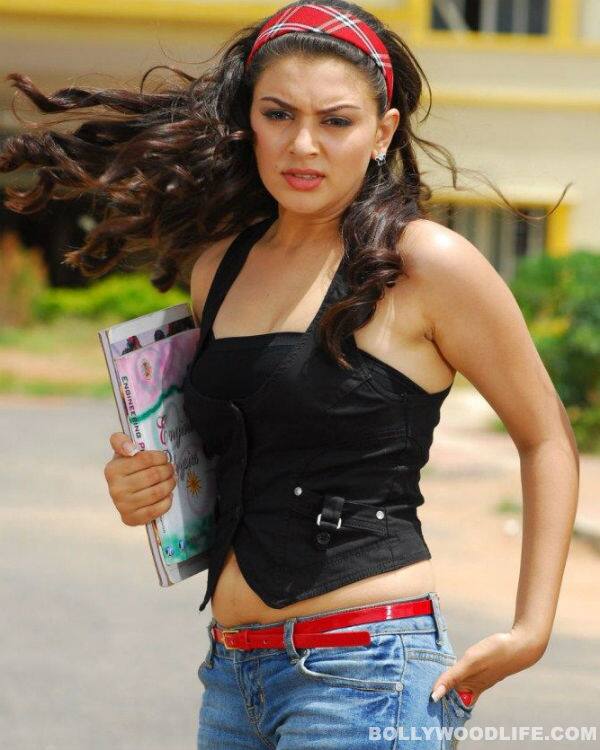 Engeyum Kadhal babe was misbehaved at a multiplex in Chennai. Read on
With her gracious smile and angelic face, Hansika Motwani is perhaps one of the most sought after heroines down south. The voluptuous diva has quite a fan following, for which she had to pay a heavy price recently. Hansika underwent nightmarish moments when she showed up at Escape Cinemas in Chennai sans security.
Hansika's fans misbehaved with her since she was spotted alone with no bodyguards. Under the pretense of getting autograph from the sizzling hottie, we hear Hansika was touched inappropriately leaving the star almost in tears. It was the timely intervention of multiplex authorities which bailed the Vaalu heroine out of her misery. The little birdie tells us that this groping incident had left Ms Motwani aghast.
This was not the first time the young diva came out to catch a movie. In past, she was usually accompanied by her boyfriend Simbu, who is now her ex. Hansika has now become gropers prime target as reports of the starlet being manhandled at various venues like Goa and Coimbatore has been doing circles in the internet.
We wonder what the sexy lass was thinking making a public appearance with no security. Is she trying to prove a point to Simbu that she doesn't need anyone to accompany her to the movies? After this nasty incident, we hope Hansika will take security more seriously. After all it's the star who has to pay the price for stardom!