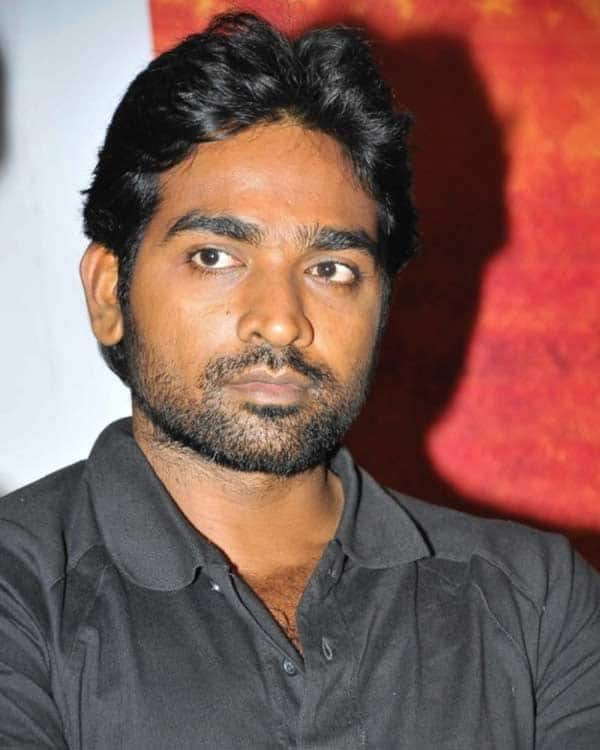 Apparently Soodhu Kavvum star is irked at the cheap publicity stunts employed by  makers of Edakku
Vijay Sethupathi is not a happy man. With blockbuster hits like Pizza, Naduvula Konjam Pakkatha Kaanom and Soodhu Kavvum under his belt, and with a range of exciting film offers under his kitty, the actor should be nothing but ecstatic. So what is really troubling Mr Sethupathi ?
Grapevine has it that Pizza actor is upset with the cheap marketing strategy utilised by makers of Edakku. The film in question is a dubbed  version of 2011 Kannada movie Akhaada, in  which Vijay Sethupathi has played a minor role. Now, three years later, Vijay Sethupathi is an established star and the movie bosses of Edakku are trying to cash in on his popularity.
The film Edakku is being publicised in the name of Vijay Sethupathi as lead hero, even though he has only played a small cameo. The original leads of the film were not even mentioned anywhere in the first look which was unveiled recently. This has not gone down well with the actor who has despised film's cheap trick to use his name for making money at box office.
What remains to be seen is if the makers can attract audience with Mr Sethupathi's star power.