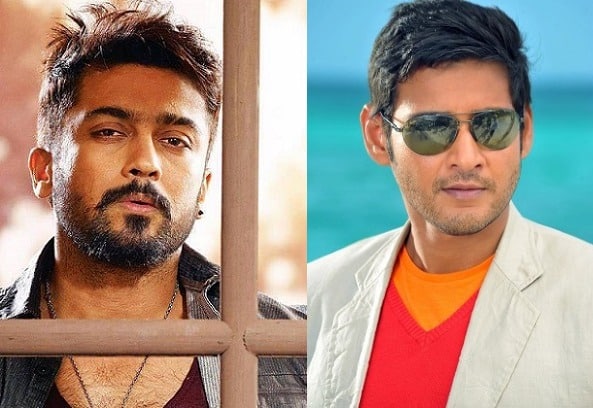 Rumour has it that Tollywood superstar Mahesh Babu turned down triple role for a Vikram Kumar film
Vikram Kumar seems to have a liking for the number 3. After making the critically acclaimed Telugu blockbuster Manam, which had three generations of Akkineni family come together,  the director is gearing for his next film which consists of male lead in a triple role. As per the latest update, Aagadu star Mahesh Babu, who has recently completed 15 years in Tollywood, has apparently declined Vikram Kumar's film.
The little birdie chirped that though Mahesh liked Vikram Kumar's romantic script, the actor was apprehensive on doing triple roles for the film. Rumour has it that four time Filmfare Award winner felt that triple roles may not suit for him as he will have to look old for one of those three characters. Adding a twist in the tale, we hear that the film has fell into the lap of Tamil star Suriya who has a penchant for pulling off variety of roles.
Suriya's production house 2D Entertainment had confirmed that Suriya would be working on Vikram Kumar's bilingual project. If the rumours are to be believed, then it would not be the first time when Suriya would be portraying an old character as he had played father-son duo in Gautham Menon's Vaaranam Aayiram.
And going by Vikram Kumar's stupendous track record, wethinks whether Mahesh Babu has erred in judgement by turning down the triple role. What could have been a treat for Dokkudu actor's fans has now turned into a feast for Suriya fans. As they say in showbiz,'One's loss is another's gain'!