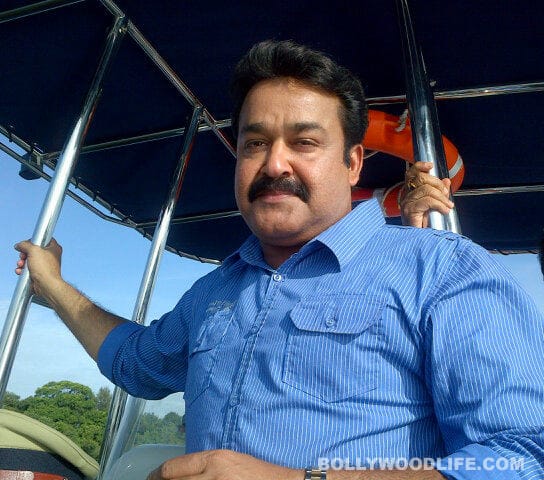 The two superstars met for a few hours in Kerala
When you have two megastars from two different film industries come together, it's a moment of a lifetime. No wonder then that thousands of fans crowded near a resort in Kollam, Kerala to get a glimpse of their idol Mohanlal meeting Shahrukh Khan.
King Khan had flown down to the state to inaugurate a resort owned by NRI businessman Ravi Pillai. He stayed only for a few hours but his presence alongside everyone's favourite "Lalletan" made a huge impact. Shah Rukh revealed that he agreed to attend the function only because Mohanlal and Priyadarshan had personally invited him. He also struck the right chord with the public by praising Kerala and even speaking a few Malayalam words. Much to the fans' delight, he even recited a few lines of dialogue from Don 2. Mohanlal and Shahrukh then went on a tour of Kollam. SRK later tweeted that he was touched by the love of all the people, especially Mohanlal.  'The great mohanlalji…so much humilty abd grace. Showed me around kollam like an excited child…', he wrote.  Does this mean we'll see them both together onscreen too? Now that would be a film to watch out for.