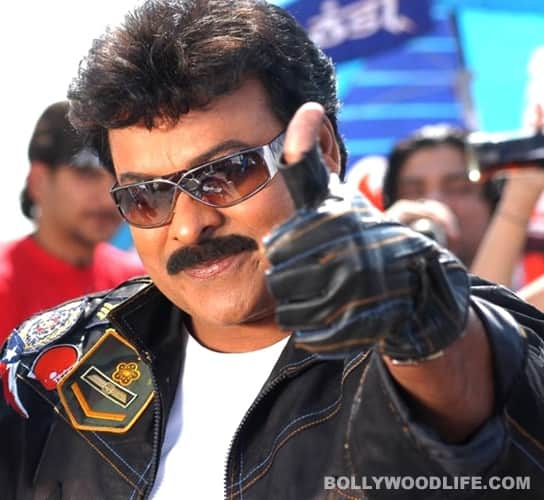 The megastar's 150th film is rumoured to be produced by his son Ram Charan Teja. So why have Tollywood producers turned their back on Chiranjeevi. Read on for full scoop
Chiranjeevi is probably the biggest star in the history of Telugu cinema, with over two dozen of hit films under his belt. So when Chiru, as called by his fans, decided to make his 150th appearance on screen, a big line of producers were expected to be at the megastar's door steps. But what came as surprise to many is that Chiru's 150th had no takers.
The film in which Chiranjeevi  is rumoured to reprise a historical character, is apparently produced by Chiru's son Ram Charan Teja. So why has the big pipeline of producers, who have always been eager to work with the Mega star, dried up?
The Padma Bhushan awardee, who entered politics in 2009 state elections, took a sabbatical from his acting career to concentrate on politics. But what really tarnished his image in front of the masses was when he joined hands with Congress. It was rumoured that the actor had joined Congress for the post of the Minister of State with independent charge for the Ministry of Tourism, Government of India.
The  Aapad Bandhavudu actor has been in the news for all the wrong reasons. With eggs thrown at him for his anti-Modi speech and the common man reprimanding the star for jumping the queue in the polling booth and with popularity of the Congress party diminishing day by day, one could understand why the producers are not so keen to spend money on the Mega star.