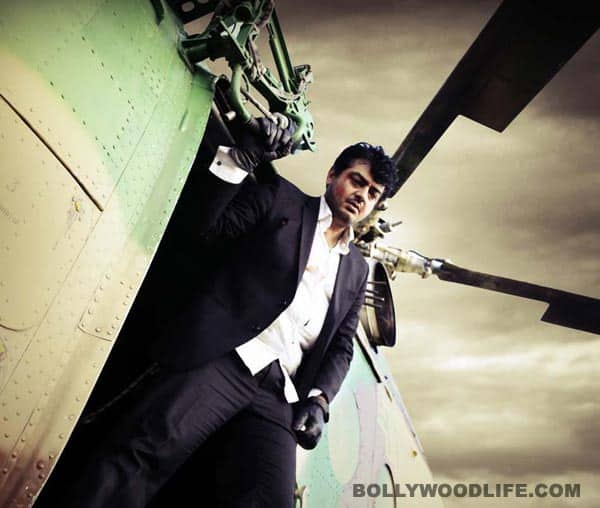 Ajith's prequel to Billa was scheduled to release along with Karthik's political drama Saguni, but the film got postponed by a week. However, according to the latest buzz, the release of Billa 2 will get further delayed
Billa 2 was set to hit the theatres on June 22 along with Saguni, but the makers postponed the action thriller by a week. Initially we thought the release date was pushed forward to avoid the big clash at the box office with Karthik's film. But the latest goss is that the action entertainer may be postponed further. While there were several rumours floating around, we believe that it was the Censor Board who played spoilsport. Billa 2 was scheduled to go under the censor board's scanner on June 12. Chakra Toleti -The director, who was aiming to get a 'UA' certificate, was disappointed to when the board gave his film the 'A' certificate. We hear, that the censor board objected to about 40 odd sequences in the project. If rumours are to be believed, Toleti, who was initially keen to reshoot the censored sequences, has now dropped the idea due to unavailability of star dates and time constraints.
When asked about reshooting some scenes, Toleti completely denied it. However, the director still has not given a clear indication on when Billa 2 will finally release. Now this has made several Ajith fans angry and disappointed. Guess the only ones benefiting from this fiasco are the makers of Saguni, who now have a free reign at the box office this week.