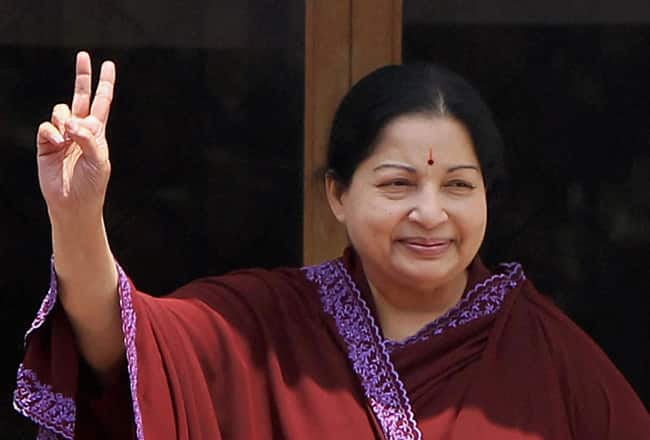 The makers of Amma have approached the Tamil Nadu CM to grace the launch of their film
Yesteryear film star and current Tamil Nadu Chief Minister Jayalalithaa, who had swept the the state with a herculean victory in the 2014 elections, has been asked to be the chief guest for the launch of the movie Amma, which is said to be made in five languages – Hindi, Kannada, Tamil, Telugu and Malayalam.
Since the story of  the film is not disclosed, there are speculations that movie might be a biopic on the real life Amma of  Tamil Nadu J Jayalalithaa. But the sources close to the film have rubbished the rumours stating "The makers has approached and requested the CM for the event and the confirmation will arrive anytime soon. Since the film is titled Amma and the real Amma's victory in Tamil Nadu has once again proved that she is the only kind heart Amma who can take care of her children, The film needs to be start with her auspicious hands".
After nipping the Modi wave in Tamil Nadu, Jayalalithaa seems to be in good mood and might even accept the invitation by the makers. The film stars sandalwood queen Ragini Dwivedi in lead role. While the reply from the  politico's office is yet to come and many feel it would be endearing to see Amma back in the filmi circle. who had kept herself away from tinsel town ever since the inception of her political career. Will Amma come for the launch of Amma? With her unprecedented victory, Bollywoodlife believes that biopic on Tamil Nadu's favourite Amma might not be far away.