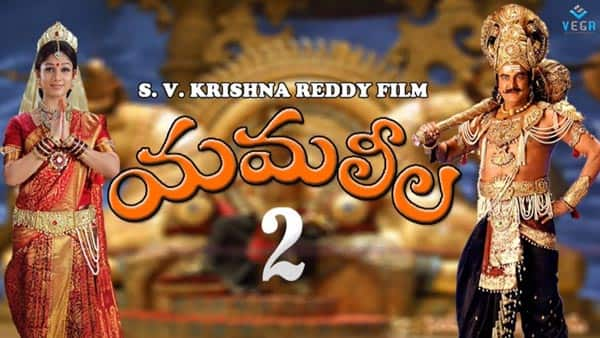 The filmmaker of Yamaleela 2, SV Krishna Reddy insists that no stones have been left unturned to make the film look authentic
Filmmaker SV Krishna Reddy, who is busy with upcoming Telugu mythological-comedy Yamaleela 2, says its computer generated imagery (CGI) will make it a visual treat for the audiences."We are making sure that Yamaleela 2 looks a lot better. We couldn't afford to use CGI back then and also there weren't many companies with the expertise as well. All that has changed now and we have roped in experts to make the film a visual treat," Krishna Reddy told IANS.
Makuta VFX, the company that worked on Eega, has been roped in to work on this film.
Krishna says the film is not a sequel to his 1994 Telugu hit Yamaleela, but an extension of the story.
"All the characters return in the sequel, but the story is an extension of Yamaleela. It is no way a sequel because we are making a lot of changes in this film. This film is based on a series of short stories by a popular Telugu author," he added.
Yamaleela 2 features entrepreneur-turned-actor KV Satish in the lead alongside newcomer Diah Nicholas. Manchu Mohan Babu features in an important role of lord Yama