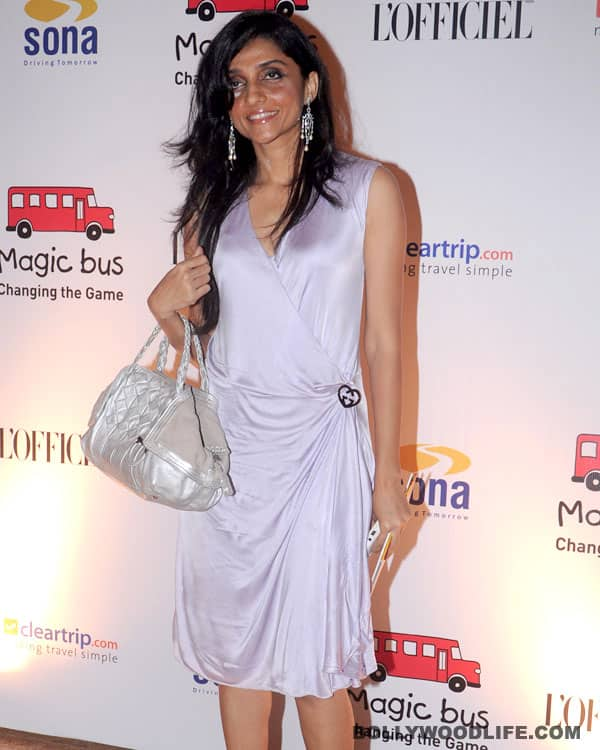 Stylist for Priyanka Chopra and other B-town A-listers and Fashion Director of L'Officiel India Ami Patel talks about B-town trends, how to get that glam look and much more
A workaholic and a passionate fashion lover, Ami Patel is a seasoned stylist. She loves multi-tasking. And as she gets into a confab with us, we somehow sense the hundred other things to do revolving at the back of her head. Along with styling Priyanka Chopra, Ms Patel also makes sure she keeps her eyes and ears open for new style statements entering the fashion arena.
Off screen style trends in Bollywood
Ami says, "I think most actors have understood what fashion is 'coz of the media. They are analysed from every angle. I feel that they may have progressed, but aren't exactly overtly fashion forward. They don't have to dress the way people dress on the streets of Milan and Paris. I think Bollywood has embraced fashion only 'coz of events and appearances."
Must-haves in the wardrobe for a glamorous celeb look
"As clichéd as it might sound, a flowing beautiful chiffon gown cinched at the bust and teamed with big diamonds is perfect for a glam look. Also the kind of pencil dresses that Priyanka Chopra wears is a style you can opt for if you want an international look, but you should have the figure to carry it. And an embellished sari with interesting embroidery worn with a sexy blouse is very Bollywood, so even this combination would be apt," she recommends.
B-town heroes: Are they style divas or style slackers?
Patel says, "I think they have evolved when it comes to styling themselves. Some of them have huge wardrobes. But being men, they can repeat a suit and that wouldn't make any difference. But they are pretty much into fits these days. Abhishek Bachchan is very particular about his fit. Shahrukh Khan, for instance, makes sure he portrays a very carelessly careful style. It looks like he's fashionably careless, but his clothes are specifically tailored that way. My favorite amongst them all is Rahul Khanna. He's the real chocolate boy of fashion."
The challenges you've faced while styling a celeb
"I think a celeb's personality is bigger than what they are wearing. So their clothes shouldn't overpower them. It's them first and then what they are wearing. And that's where the challenge lies – to give them something that doesn't overshadow their personality," she explains.
The best style in Bollywood?
"I would definitely say Priyanka, 'coz I style her (laughs). Deepika Padukone and Sonam Kapoor have more of an avant-garde style," she says.
So you agree Bollywood helps promote fashion to a great extent
"Oh yes, totally. I was talking to the designer duo Gauri-Nainika and they were telling me how a green floor-length gown Deepika wore at an event became such a rage. But when a model wore it on the ramp, people hardly noticed. So it's great that designers come to the forefront 'coz of these celebs," says Ami.
Is it difficult to convince celebs to wear certain outfits?
She says, "I think if you are confident, then they are convinced. For example, I did a shoot with Arjun Rampal and gave him a beautiful Gucci jacket and slim fit orange pants to wear.  He looked at it and refused. But then I asked him to try it on and when he saw himself in the mirror, he loved it. So they aren't really rigid all the time."