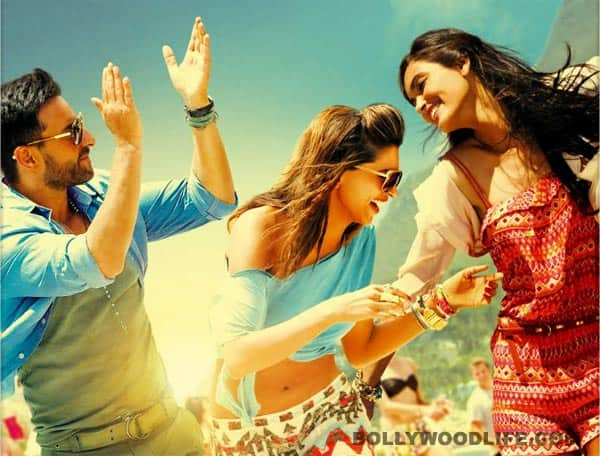 Ms Padukone plays the role of a carefree chick in her new film Cocktail. And as we watch the promos, we discover that Deeps has quite effortlessly slipped into the character of a cheeky brat in the film
So as Deepika Padukone ditches her pants 'coz she's unable to bear the excessive heat in the film, we wonder what's the next bold move on the actor's agenda? She's already raising temperatures by flaunting hot bikinis and skimpy hot pants in the film. In the poster, Deeps is seen wearing a casual All Saints Aztec skirt and a slouchy top. And amidst that funky style, the one thing that's really standing out is the stylish blue thong sandals she's wearing in this romantic flick.  
Portraying a fun and fearless style, Deepika is also seen experimenting with stylish tattered outfits and an unkempt hairdo. The chunky metallic accessories totally complement her adventurous avatar in the movie.
We think Deeps looks quite convincing as a sassy brat, and the cocktail of Deepika's amazing style and her great attitude has surely blown our minds away…