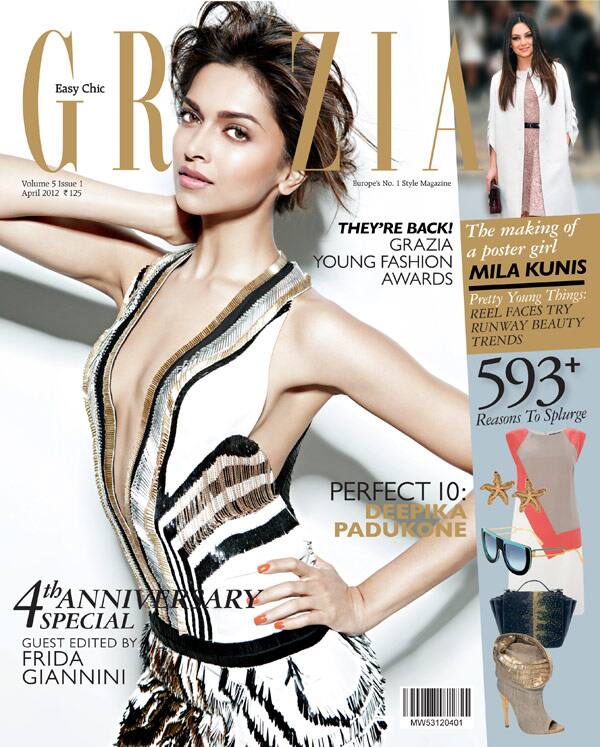 The Kochadaiyaan star pulls off a stunner on a magazine cover
One look at this cover and you will be transfixed! Rarely does Deepika Padukone arrest our attention with her not-so-striking gaze, but this one has a powerful and piercing effect. Right from her arched back to that authoritative, feminine pose and from her exquisite Gucci halter dress to the messy brown streaks in her hair, Dippy wins hearts all the way. Gracing the cover of Grazia is not a novel feat for the 26-year-old. She has been on the cover of the same magazine three times before, but the kind of stir this one has caused…well, it belongs in a different league altogether!
The most striking aspect of this cover-shot is the use of only three shades – shimmery bronze, pristine white and jet black – and yet the end product is worth drooling over.The picture is captivating and exudes prolific calmness. The honey-eyed beauty in Zulu printed Gucci with a scruffy hairdo lends a touch of wilderness to the image. There are many factors subtly at work to make you fall in love this snapshot, but what we were attracted to most is dishy Dippy with her wild side and that daringly different outfit. And hey, how could we overlook those crazy orange nails!