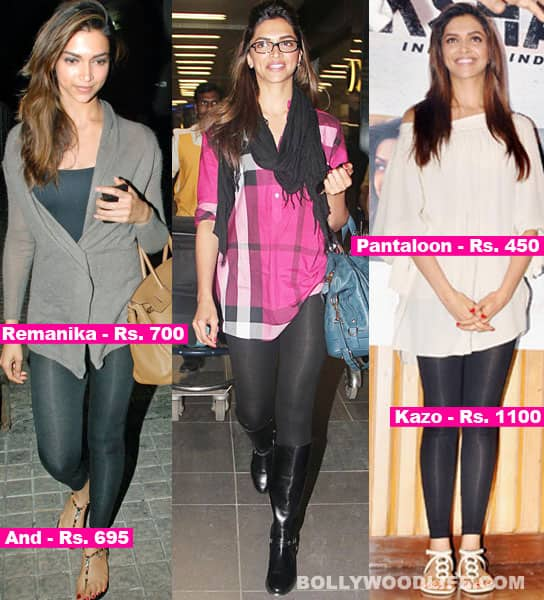 This gorgeous babe seems to be quite smitten with the idea of teaming her leggings up with different styled tops which in turn give a very casual chic feel to her appearance
Ms Padukone has come up with a new fashion statement these days. It doesn't take her much time to switch looks. When she wants to flaunt an out-of-bed style, she teams her leggings with a crinkled long jacket. When the actor wants to show off her feminine side, she combines a leg-hugging beauty with a pretty one-shoulder top. When Deeps is in the mood to flaunt a rugged biker babe look, she simply digs a check shirt out of her closet and matches it with a sexy pair of boots pulled over those lovely legs in leggings.
As the actor opts for this hassle-free style, we tell you where you can pick up a pair of cool leggings. A mix of cotton and Lycra, these are pretty easy to find and are also available in various colours.