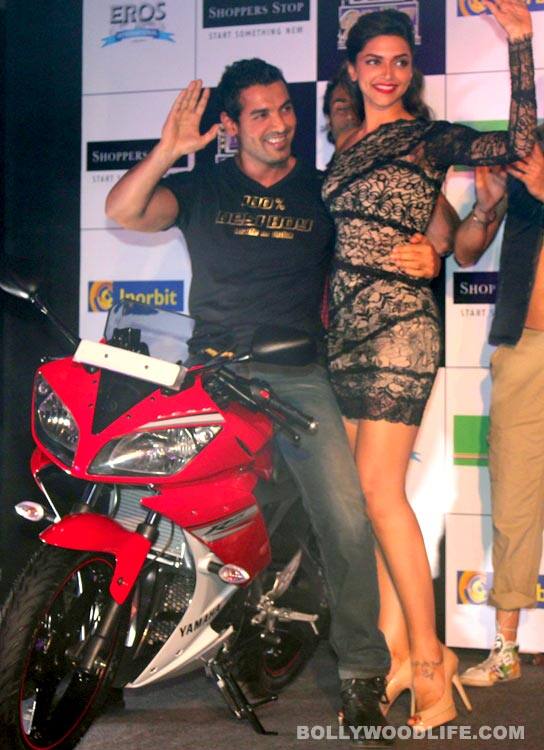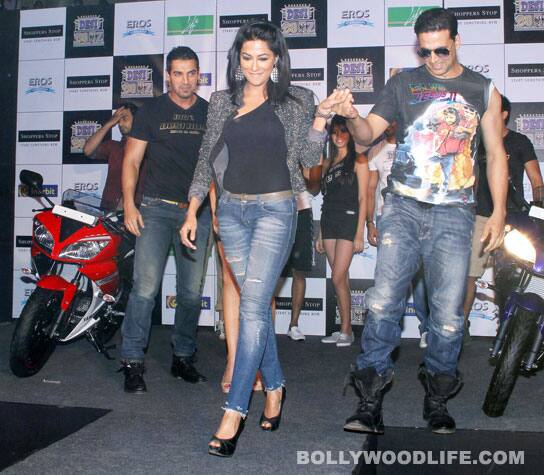 As John, Akshay, Chitrangda and Deepika unveil a clothing line inspired by their own film, Desi Boyz, we try and figure out the kind of audience that will be interested in buying such outfits
One either needs to be supremely star struck or a huge fan of one of the Desi Boyz actors to actually go and buy a T-shirt with '100% Desi Boyz' imprinted on it. Quite a wannabe-ish style, we say – this collection was recently launched at a suburban mall by the actors to promote their movie. As the crowd went berserk and the stars took their own sweet time to grace the event, we wonder if anyone paid any heed to the real objective of the gathering.

Desperate to have a glimpse of their favourite star, the mob seemed in the least bit interested in any kind of announcement about the endorsement. As the actors launched this new tie-up with Shoppers Stop with much fanfare, we thought we would do our bit and enlighten you about the prices of this hideous…err…'exclusive' collection. T-shirts for both men and women are priced between Rs 400- 500. A very economical deal, pick it up if you want to help your favourite actors promote their movie and add some Bollywood spice to your personality. But just know what you are buying; ask us!